2021 Rewind: Top 5 Blogs to Inform Your 2022 Security Strategy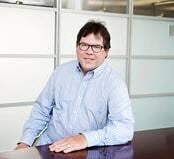 Our mission at Fastpath is to empower organizations to easily take control of their security, compliance, and risk management initiatives. With 2022 peering its head around the corner, we wanted to share the top five blogs we think all security, audit and compliance professionals should read to help inform their 2022 security strategies.
Number 1: Returning to The Office Post-Pandemic: Getting Back to The New Normal
While many may have hoped the COVID-19 pandemic was a thing of 2020, the truth of the matter is that the effects of 2020 will be felt for a long time to come. This is particularly true in the workplace. Many companies have turned to a hybrid workforce in the effort to avoid the "Great Resignation". To accommodate this "new normal" organizations have accelerated their adoption of new technologies which has shifted the risk and threat landscape. This blog recounts the immediate steps employers can take right away to protect themselves as well as additional resources to help organizations properly prepare for "the new normal". Read it here.
Number 2: The Benefits of Automating User Access Controls
As noted previously, the adoption of new technologies has accelerated in the last few years. This poses a complication for organizations as they start to lose track of who has access to view or change information in their business-critical systems. The manual processes they had been using are no longer accurate, they are error prone, time consuming and cumbersome. In this blog we look at some key examples of what can happen when organizations don't invest in preventative automated User Access Controls and how this can pose a risk to your organization. The blog also delves into the benefits automation can bring. Read it here.
Number 3: Understanding the Basics of Zero Trust Security
The Zero Trust model uses the principal of least privilege, that is giving employees the least amount of access to be able to do their jobs. More and more organizations, big and small, including the US government, are adopting the Zero Trust model to secure their network and data. Security can never be left to a single piece of software or network configuration. Part of creating a holistic security framework is a combination of people, process and technology. This blog looks at the general principles of the Zero Trust Model and how Fastpath can help. Read it here.
Number 4: Security Is Not a Problem…Until It Is A Problem: The High Cost Of Doing Nothing
During this time of the year many companies are looking at budgets, possibly trimming some expenses that they deem unnecessary. Companies tend to focus heavily on external threats while neglecting internal threats which are very real and can be much more harmful. This blog looks at the cost of doing nothing and the importance of mitigating your internal threat risk. Read it here.
Number 5: Considering IPO? Time To Prepare for SOX Compliance
Many growing companies don't have the proper controls. This can be especially damaging to companies who are thinking about going public or have just recently taken the leap with an IPO. Companies considering IPO often leave internal controls and processes to a later date. However, this can lead to failed audits and increased fraud risk. This blog looks at why companies need to start thinking about SOX compliance and implementing the proper controls now not later. Read it here.