G2 Spring 2023 - Fastpath #1, Relationship Index for IT Risk Management
By Fastpath
04/05/2023
2min read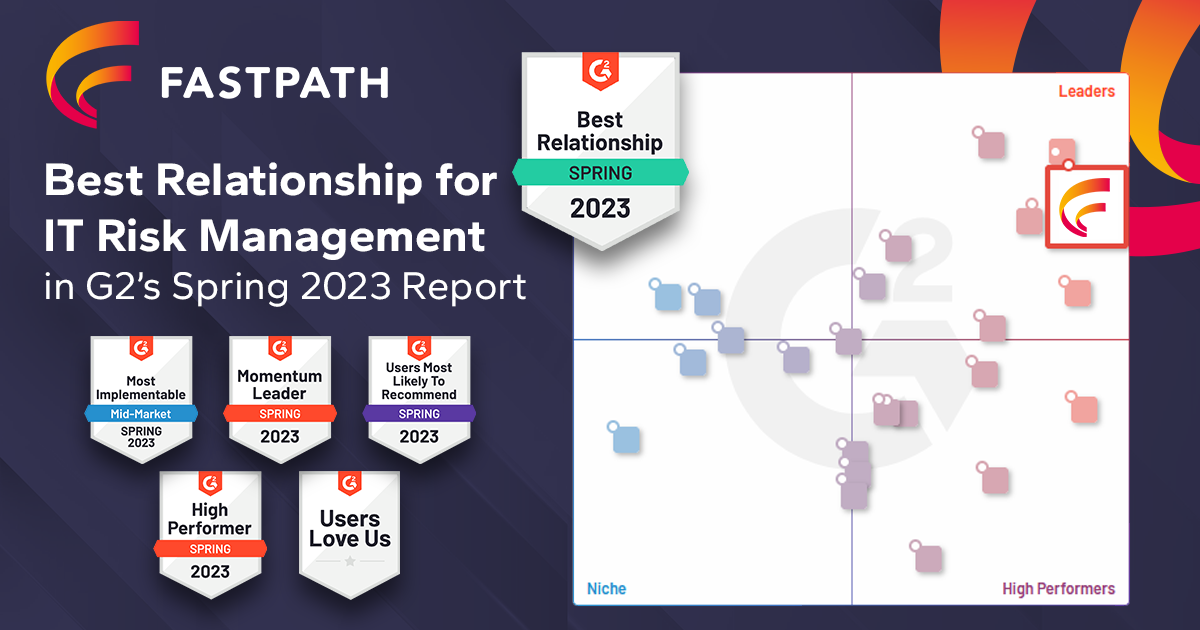 Fastpath has once again garnered "Best Relationship" status in G2.com's Relationship Index for IT Risk Management in the 2023 Spring report. This marks the fifth consecutive year in the top spot on the Relationship Index. Fastpath also continues to be a Leader in the Spring 2023 IT Risk Management Grid Report®.
G2.com's Relationship Index for IT Risk Management is calculated based on real-user satisfaction ratings, consistent with other awards Fastpath receives based on consistently positive user feedback.
In all, the company garnered 21 badges for the quarter; including Best Relationship, Leader, Most Implementable (Mid-Market), Best Support (Mid-Market), and Fastest Implementation (Enterprise).
"We are always thrilled to receive awards and badges through G2. As an organization they do a great job of keeping their finger on the pulse of the industry, and it is certainly reassuring to know our platform and solutions are providing the value our customers need."
…said Chelsea Stolba, Manager of Customer Success at Fastpath.
IT Risk Management Relationship Index - Spring 2023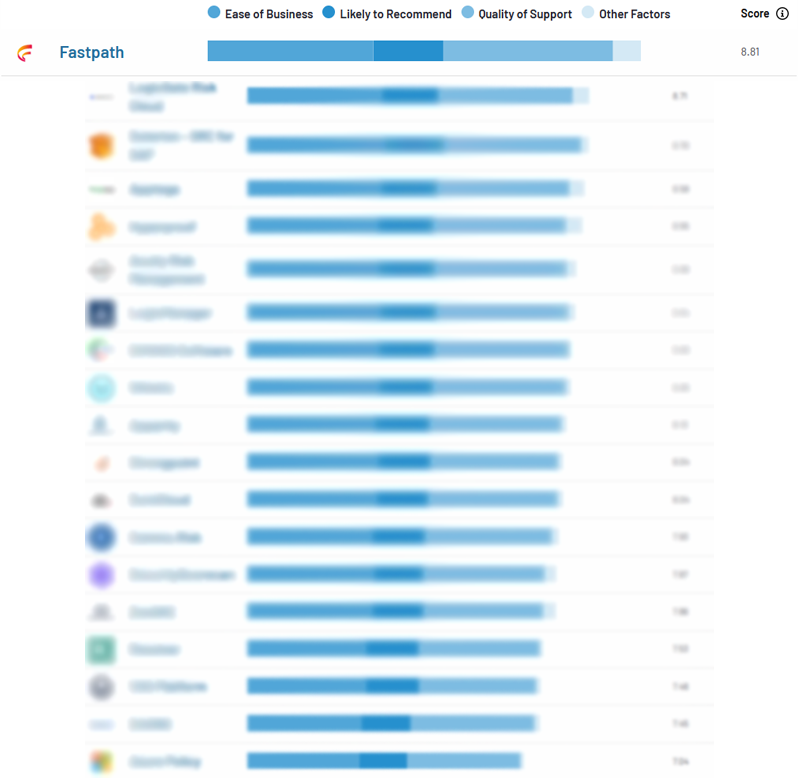 What our customers are saying:
"This product is the best audit tool for a company to pass Audit SOX."
"I love how easy it is to understand the reports and change filters on the fly. Scheduling reports saves time and enables me to have a view of what the system looked like on any given day in the past. The external confidence auditors have in the report data.

It is a much simpler path to review our international environments."

"Easy to use, ability to copy existing users' permissions/roles for new users that have the same role/job function, so we don't have to set up the new user one role at a time. The quarterly review process is simple."
Learn more about why companies continue to choose Fastpath to help with their security, audit, identity management and compliance needs by checking out our G2 reviews. Or see it for yourself by scheduling a personalized demo here.