Fastpath and AuditBoard: Powerful Audit and Compliance Capabilities
By Frank Vukovits
11/17/2022
1min read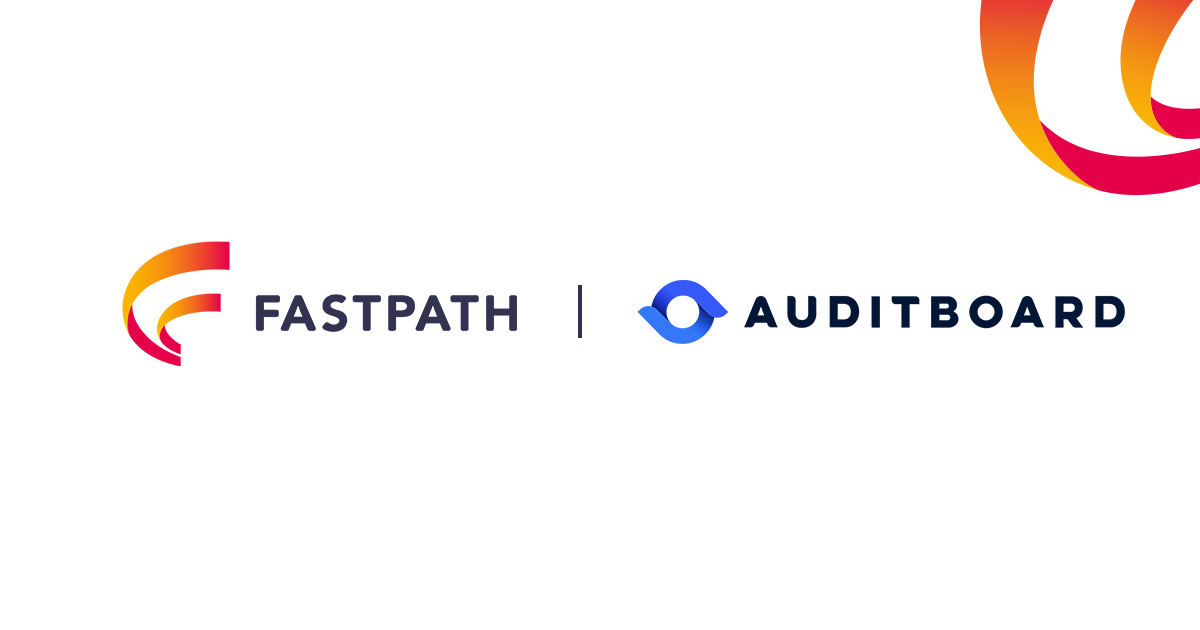 Fastpath is proud to announce the integration of Fastpath with AuditBoard Automation and Analytics. This integration lets internal audit and SOX teams leverage AuditBoard directly from Fastpath's platform, letting them standardize control libraries, automate processes, and streamline control testing and monitoring.
This integration allows Fastpath to exchange data and reporting with AuditBoard, enhancing the capabilities of each product.
Fastpath can analyze separation of duties risk by user, role, and privilege, down to the lowest levels of access, across multiple business-sensitive applications (ERP, HCM, CRM, etc.). AuditBoard can automatically import separation of duties control mitigations, rulesets, and reports from Fastpath and incorporate them into AuditBoard's control library. In addition, scheduled Access Review reports from Fastpath, including management approvals and notes, can be read automatically as part of AuditBoard's workflow.
In the same way, Fastpath can read mitigations defined in AuditBoard and auto-populate them into Fastpath's control library, reducing manual double entry.
"Fastpath is excited to be partnering with AuditBoard to provide an integrated controls management, monitoring, and testing solution," said Mike Cassady, Chief Technology Officer at Fastpath. "With this connected solution, access controls monitoring and process controls are aligned, providing a more efficient and streamlined process."
Kevin Jhangiani, Chief Technology Officer at AuditBoard, said, "We're pleased to provide our customers direct access to Fastpath from within AuditBoard's connected risk platform. This best-of-breed integration will help internal audit teams assess, monitor, and stay ahead of today's fast-moving risks."
As more and more companies seek to automate processes around access governance and security, the integration of Fastpath and AuditBoard will help them streamline testing procedures with automated user access reviews and continuously analyze access risk across the enterprise.