2023 Community Summit – The Fastpath Review
By Jamie Cant
11/01/2023
3min read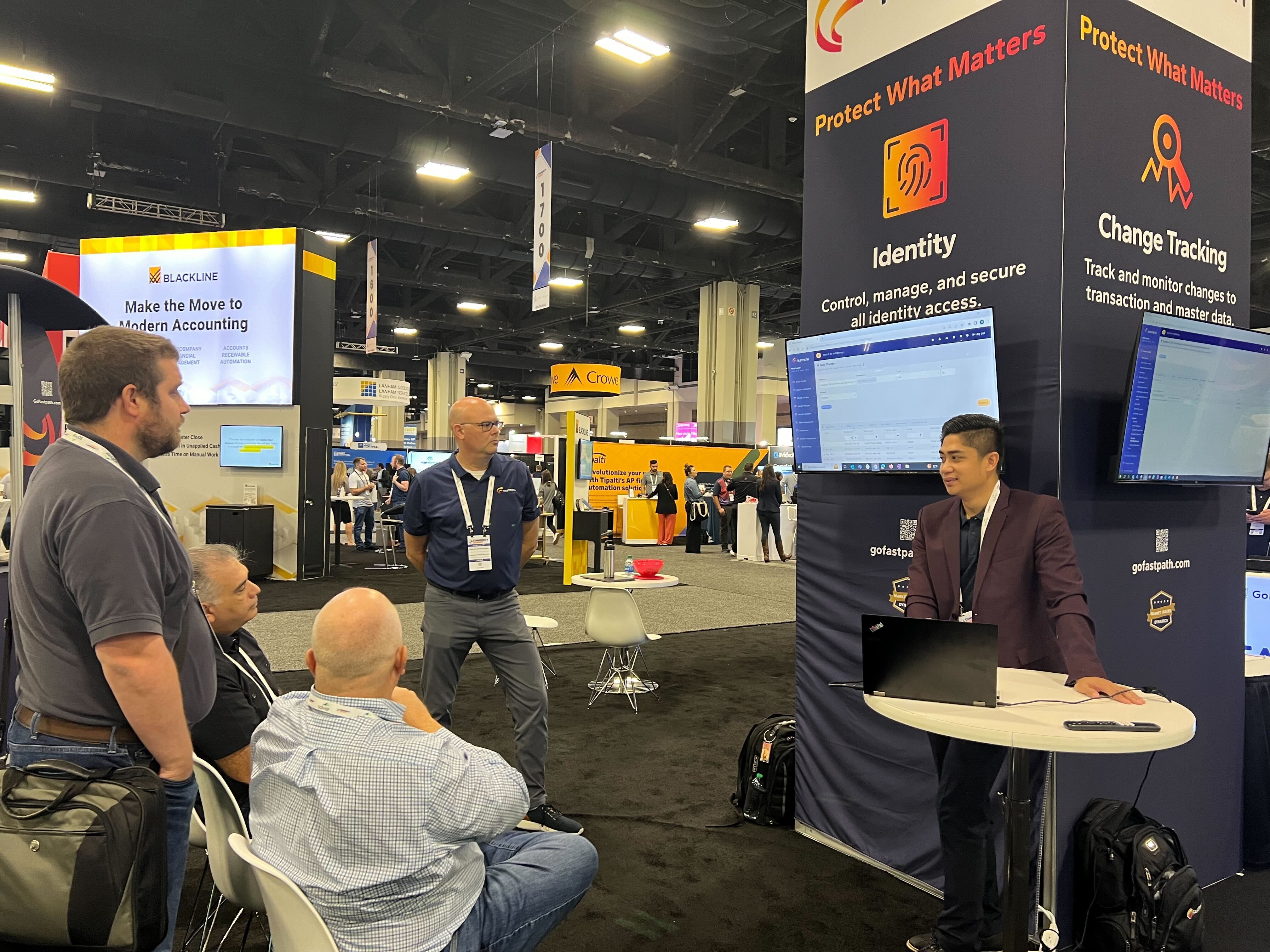 Fastpath was thrilled to be a Premier sponsor this year's Microsoft Dynamics Community Summit 2023, held in Charlotte, NC. The five-day event, hosted by Dynamics Communities, was packed full of training and education for Microsoft business applications and Power Platform.
Community Summit is the largest gathering of Microsoft business applications ecosystem users and partners, with Fastpath at the heart of the conference program and educational sessions. We had some great conversations with partners, customers, Microsoft, and peers across the five days with both Frank Vukovits, Principal Evangelist and Mark Polino, Senior Directors of Customer Success at Fastpath providing their insight into the key themes of the event.
One of the main themes from the event is the focus on simplicity. Most, if not all, sessions are curated with the aim of simplifying the user experience with their Dynamics business application.
For example, attendees of Fastpath's sessions learned how to be better prepared to successfully manage their auditors and reduce pain when going through an audit. Frank Vukovits highlighted 'Auditors continue to have limited knowledge of Microsoft Dynamics and as such, it makes auditing more challenging and time-consuming. Frank's session 'Beer, Security, and Audit in Dynamics 365F&O (AX): updated for 2023' goes into further detail on the latest trends, auditor reviews and strategies to ensure audit compliance. View the quick overview of Frank's session, Beer, Security, and Audit in Dynamics 365F&O (AX).
Another major theme focused on where you are in your Microsoft Dynamics journey and how to deliver results. Phasing security changes within your system and employing a risk-based approach is a key driver to delivering the results your company requires. Mark Polino emphasized the importance of shared responsibility for the organization's system and how employing security basics and key security settings can help protect organizations using Dynamics 365 Business Central. Mark's session addressed simple techniques that can be employed to enhance security and share responsibility, lowering the risk of internal fraud in your company, while also improving the security posture as it relates to your business applications. While his session focused on Business Central, many of the techniques and tips he shared apply across the family of Microsoft Dynamics business applications. If you want to find out more, download the 'Business Central Security Shouldn't Be Cloudy' session.
The Community Summit was full of great conversations, learning, topics and entertainment. We're excited to visit next year's event in San Antonio, TX and we hope to see you there!
If you're looking to increase the efficiency in your Microsoft Dynamics ecosystem, and can help secure your Dynamics business applications, Fastpath has the right solution. To explore our comprehensive suite of security tools and gain in-depth insights, please visit our website or connect with one of our advisors.