Making UK Corporate Governance Reform Work for Your Organization
By Jamie Cant
09/06/2023
5min read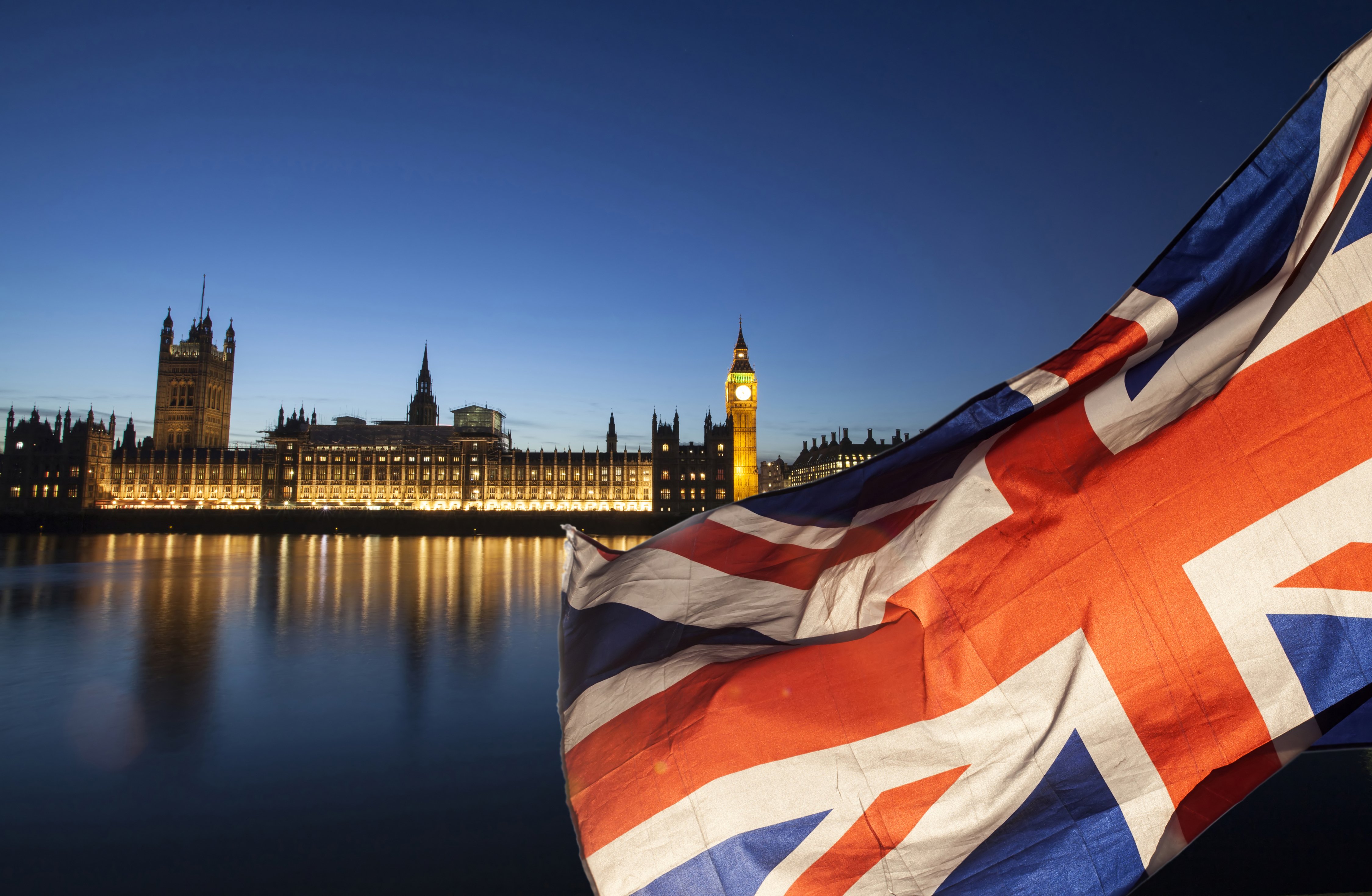 The UK Corporate Governance Reform goes beyond financial controls and reporting. There are a number of measures that emphasize for need for organizations to embrace best practices to improve governance standards, transparency, accountability and trust among stakeholders.
Building a platform for best practice starts with strong internal controls and an effective, proactive approach to risk management. In this blog we look at the importance of risk management and internal controls, and how they can be utilized to enhance efficiency.
Risk Management
A regular assessment of risk is crucial to identify the strengths and weaknesses within your organization. A thorough evaluation of where risk lies, and how to minimize, will go a long way to compliance and ensure more successful audit process.
Organizations will need to ensure Separation of Duties (SoD) among employees to prevent conflicts of interest and fraud. Moreover, preparing an SoD review requires significant resources and, when prepared manually, is at risk of errors. To enhance accountability and compliance, separation needs to be consistently monitored and any potential risk flagged, immediately.
Effective risk management requires complete visibility over the entire business application system. Having a complete picture of user identities, their access and permissions, will help organizations' manage potential risks and meet audit requirements, quickly and efficiently.
Technological integration will play a pivotal role in the efficiency of any risk management program. The implementation of technological tools will help automate manual processes, reducing error. Furthermore, technological tools provide real-time monitoring of the entire ecosystem, whilst flagging any potential risk as soon as they occur. When it comes to auditing and compliance, implementing technology will provide a faster, accurate and transparent reporting capability that reduces internal burden, increasing your operational efficiency.
Stronger Internal Controls
Strengthening your internal controls plays an important role in enhancing your efficiency and the quality of reporting and governance. From clearly defined policies and procedures to employee training and regular monitoring, strengthening internal controls helps build resilience and contribute to improved decision-making.
Introducing a top-down approach to a controls-focused culture, promotes best practice across the organization, and increases accountability. This will also increase awareness amongst employees and their roles in the process. This can include regular monitoring and reviewing of internal controls, that will address emerging risks promptly.
Embedding technology and automation within your internal controls and establishing an integrated framework will be the first step to improving efficiency. The right technological solution improves the quality of your insights and offers real-time monitoring across your business ecosystem. Leveraging technology to automate the process for auditing, analysis and reporting will significantly reduce resource strain – allow your teams to focus on value added projects.
There are wide-ranging benefits to strengthening internal controls. Our latest eBook 'Navigating Change: Preparing for the UK Corporate Governance Reform' highlights the power of internal controls to enhance efficiency, and the steps to take to achieve a successful transition.
Starting your UK Corporate Governance Reform Journey
The diagram below highlights some of the key dates in the governance reform. In addition there is a suggested timeline for implementation of a technological approach to strengthening internal controls before the 2025 deadline and beyond.
Figure 1: Timeline showing key dates and preparation for UK Corporate Reform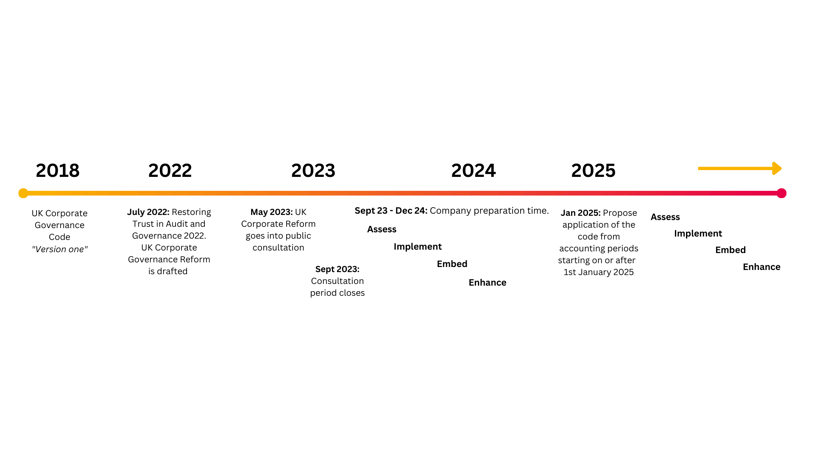 Timing is everything when it comes to implementing a structured, collaborative and effective approach to best practice. Allowing time for a comprehensive assessment, integration of technologies, the implementation of new procedures and monitoring process will deliver the best chance of success. The key to transparent and resilient organization is a well-prepared plan.
Conclusion
The UK Corporate Governance Reform emphasizes the need for greater transparency, accountability and best practice. The role of strong internal controls and risk management is crucial for governance, risk and compliance. The Reform provides an opportunity for organizations to implement stronger internal controls, utilizing technological solutions to combat fraud and increase operational efficiency.
The benefits of strong internals controls are far reaching beyond compliance. Whilst the corporate reform places extra strain on organization resource, it brings the need for automation into focus to build a better organization culture.
This blog series will look further into the key changes of the code, and the dive deeper into the benefits of robust internal control systems to your organization. In the meantime, learn more by talking to Fastpath.