Fastpath to sponsor The Institute of Internal Auditors Governance, Risk, and Compliance Conference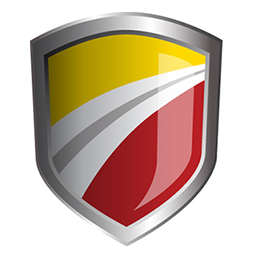 Established in 1941, The Institute of Internal Auditors is an international professional association with global headquarters in Altamonte Springs, Fla., USA. The IIA is the internal audit profession's global voice, recognized authority, acknowledged leader, chief advocate, and principal educator. Members work in internal auditing, risk management, governance, internal control, information technology audit, education, and security.
The IIA's 2011 GRC Conference will educate and engage audit executives and management on risk and other key areas of focus for internal audit activities including leadership in ethics and governance, assessing and managing fraud risk, ERM, regulatory and sustainable compliance, and more. To learn more about the conference visit, http://www.theiia.org/iia-training/conferences/2011-grc-about/.
In March of 2011, Fastpath launched the new Fastpath GRC Studio. Fastpath GRC Studio is a continuous monitoring and analysis platform designed to automate security authorization reviews, segregation of duties and key audit reporting. "Fastpath GRC Studio empowers business process owners and internal auditors to accurately and timely assess risk management, governance and control processes across multiple systems," said Andy Snook, Vice President, at Fastpath. "Additionally, it finally gives the audit team the module they need to efficiently review key audit data."
Fastpath, an ISV (independent software vendor), provides integrated ERP solutions to companies and organizations to help automate internal controls and improve security while lowering costs. The company continues to increase its customer base by providing a variety of audit, compliance and security solutions including Assure, Audit Trail, Audit View and Config AD to enterprise and mid-market companies.
About Fastpath
Since 2004, Fastpath has been providing auditing, security and compliance solutions for mid-market ERP solutions to companies and organizations globally. Headquartered in Des Moines, Iowa, Fastpath delivers easy-to-use business solutions that offer customers a rapid return-on-investment. Fastpath applications include Assure, Audit Trail and Config AD and are sold directly and via authorized resellers around the world. For more information, visit www.gofastpath.com.