Dynamics GP Security: Don't be Naked and Afraid Part 3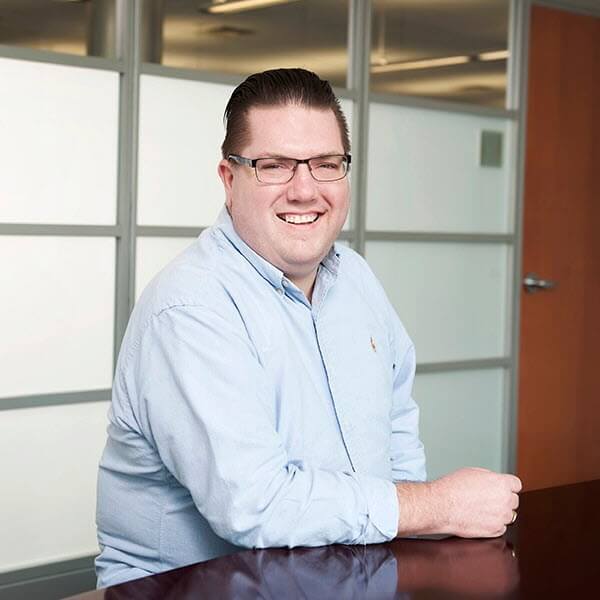 At this point, you are almost clothed and confident. Just a couple more things to do…
4.) Identify conflicts with Assure
Once roles are built and assigned, Fastpath's Assure tool can search through GP security to document user access and identify segregation of duties conflicts. Assure can find conflicts in roles to allow an administrator then fix the role and avoid an inherent conflict. Users may have conflicts because of multiple roles,
but individual roles should have as few built in conflicts as possible. Assure can also identify conflicts at the user level where assignment to multiple roles may have created segregation of duties problem.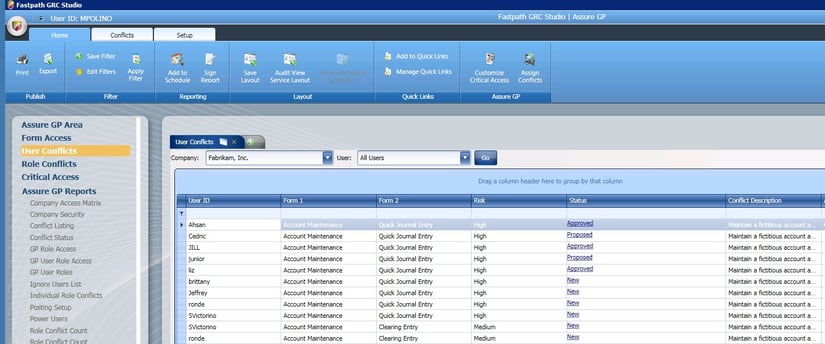 It's almost impossible to eliminate all conflicts and still get any work done, so Assure offers the option to document how conflicts were mitigated and to approve the mitigation plan. Assure is also incredibly useful for researching and documenting security access per audit requests.
5.) Monitor changes with Audit Trail
GP security shouldn't be set once and ignored. Organizations change. Responsibilities change. Security needs to change with the organization as well. Assure should be run regularly to ensure that those changes haven't created new conflicts. It's also important to ensure that security changes are appropriate. Audit Trail from Fastpath can track changes made within Dynamics GP, including changes to security settings. For example, Audit Trail could identify changes to roles assigned to a user or changes to a task assigned to a role.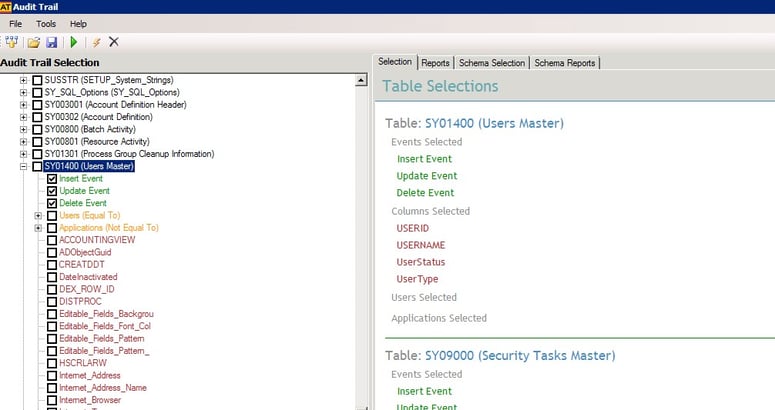 Audit Trail can also identify changes made at the SQL level helping to ensure that security changes in GP are only made via the interface, not inappropriately at the database level.
Dynamics GP users and administrators shouldn't have to feel naked and afraid when it comes to managing security. It takes some work to get out of the jungle, but we've tried to provide a path to follow.
If you need more guidance, feel free to reach out to our team for help.