California Woman Embezzles One Million Dollars Over Two Years
With each passing day it seems another story of fraud or embezzlement surfaces. Whether a company has 2 or 2,000 employees, the chance of fraud in the workplace will always exist. Many companies have policies in place to minimize their risk of falling victim of a dishonest employee.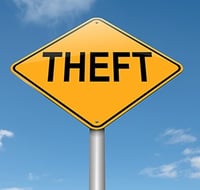 However, this was not the case for a landscaping company out of California who recently discovered their office manager had embezzled one million dollars over a two year period. While this sounds like something out of a Hollywood movie, we at Fastpath hear about stories like this one far too often. (Read the full story)

Giving one person excess power over your financial system is a recipe for disaster. Unfortunately for most companies, it is impossible to eliminate all risks, as doing so would prohibit workers from effectively completing their duties. Frequent reviews of financial data must be done, and where you can't have adequate segregation of duties (due to budget constraints or just being a smaller company), then you should certainly have some sort of an audit trail tool as a mitigating control.

Want more information on how to put the right controls in place at your company? Contact us today. If you need help deciding how to set up your Audit Trail tool, read our blog post: 5 Things to Think About when Setting Up Audit Trails.