Security & Access Security
COMPREHENSIVE SECURITY AUDITING TOOL ANALYZING SEGREGATION OF DUTIES, CRITICAL TRANSACTIONS, AND KEY ACCESS.
Fastpath Assure is the leading segregation of duties (SoD) compliance tool for Microsoft Dynamics, Oracle EBS, SAP, Intacct and NetSuite.
Fastpath Assure is a comprehensive, interactive tool that enables organizations to identify security conflicts within your ERP application, better understand their overall security, and provide the necessary documentation to both internal and external audit teams.
Developed by Certified Internal Auditors, Fastpath Assure is delivered with built-in audit intelligence that enables users to efficiently and effectively analyze their Microsoft Dynamics, Oracle, SAP, Intacct or NetSuite application for potential segregation of duties conflicts. With Fastpath Assure, users can propose, approve, and implement resolutions and mitigations within the system throughout the audit process.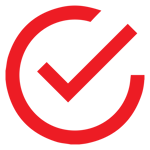 Features
Delivered with an extensive list of potential conflicts for most ERPs
Analyze segregation of duties by user, role or down to the lowest levels of access
Ability to conduct security access reviews
Review and sign-off on controls, mitigations and user access within the solution
Export reports in multiple formats including PDF and Excel for distribution
Compatible with third party add-ons and custom functionality