Understand The Impact Of Sarbanes-Oxley As You Take Your Company Public
Going public involves a lot of moving parts, and it can be challenging to keep everything straight.

Compliance with Sarbanes-Oxley (SOX) is one of those challenges.

Too often, many growing companies do not have the proper controls processes in place when they go public. If you are considering taking the leap with an IPO, now is the time to invest in building your internal processes to support SOX reporting, governance, and compliance.

Ernst and Young recently stated, "Companies that exceeded overall market returns following an IPO have typically implemented critical organizational changes to begin acting like a public company a full 12 to 24 months prior to going public."

To help companies understand SOX and the impact on their company, Fastpath is offering a whitepaper that covers:


What is SOX?

Who is required to comply?

What is covered in a SOX audit?

When should you start considering SOX compliance?

And much more!




Resources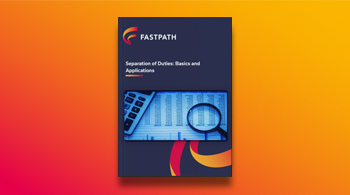 Whitepaper
Separation Of Duties - Basics And Applications
Understand how Separation of Duties can help you maintain security and compliance for your business-critical applications.
Learn more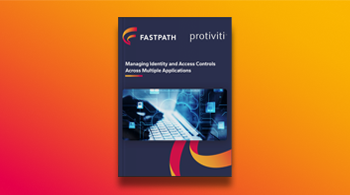 Whitepaper
Managing Identity and Access Controls Across Multiple Applications
Learn best practices companies should consider when dealing with the evolving business application security landscape.
Learn more