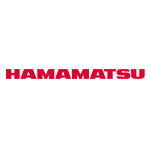 Case Study / Global Manufacturer
Hamamatsu
Time Saving SoD for Dynamics AX
The Challenge
In Hamamatsu's industry, security around separation of duties (SoD) is a critical responsibility of the IT staff, which means having the ability to identify, manage, and eliminate risk wherever possible. Auditors look very closely at how security roles are configured in a company's ERP, which is where Hamamatsu ran into problems.
The company uses Microsoft Dynamics AX, however, AX does not make it easy to manage roles, users, privileges, and duties, forcing IT Business Analyst Amy Padovani to handle all SoD management manually. "I had to go through Dynamics AX, pull all the information I needed together, export that information into an Excel spreadsheet, and send those gigantic files to our auditors," explains Amy. "The process took weeks to complete."
"The time it takes literally went from weeks to hours."
The solution
Hamamatsu began looking for a solution that would help Amy create reports with licensing and other key areas deemed as "critical access" by the auditor. They found that solution in Fastpath. Fastpath's comprehensive, interactive tool that enables organizations to identify

security conflicts within their ERP application, better understand their overall security, and provide the necessary documentation to both internal and external audit teams. Best of all, it eliminates manual processes, increases accuracy, and saves time.
The results
The implementation was fast and easy. "The entire process took maybe four hours," said Amy. "And the support was phenomenal; they walked me through every step." Most importantly, the tool has saved significant time. Amy continues: "I created my own critical access list for everything the auditor deems as critical access, then I just run a report and answer questions when needed. The time it takes literally went from weeks to hours."