Get More out of SAP GRC
Enhance your Investment with Fastpath Assure
Custom Codes
How does custom SAP code impact your risk? The Assure Custom Code Checker scans all custom programs in your SAP environment and identifies the objects used to ensure completeness and accuracy of your ruleset. The Checker then shows you what needs to be updated in your SoD ruleset to reflect these custom transactions. Additionally, just being able to catalog all of these called objects for management and the auditors will transform internal controls and auditor reliance.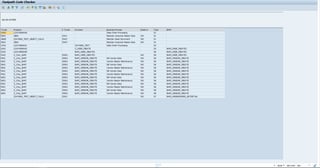 Quantification
SAP GRC tells you where you have risk, but what is the inherent cost of that risk? Fastpath Assure uses SAP transactions to quantify the financial exposure of segregation of duties conflicts in your SAP environment. This valuation helps management prioritize remediation efforts on key areas based on monetary impact to the organization. Fastpath presents the data by conflict or by user and provides dynamic drill down reporting into the transactional detail.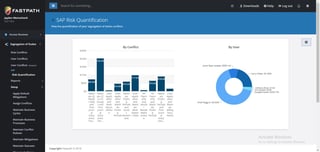 Cross-Platform
Is SAP the only software your business uses? With Fastpath Assure you can analyze access and segregation of duties across your other in scope applications. Fastpath Assure includes connectors and rulesets for Oracle, NetSuite, Microsoft Dynamics, Salesforce, PeopleSoft, JD Edwards, ZenDesk, Jira, and easily connects to custom and home grown systems using Fastpath Universal APIs.