ERP / Workday
Fastpath for Workday


Overview
As a Workday user you know how to leverage your platform to manage your business, but you may not have visibility into who has access to sensitive data or the functions they can perform. Leveraging Fastpath to monitor your critical access allows you to easily analyze and reduce risk, meet compliance requirements, and create a best practice framework for user access and risk management.
Key Functions
Analyze Separation of Duties (SOD) and sensitive access risk by user, role, or security group down to the business process actions and domains.
Streamline access certifications with user and access insights, full or rolling review campaigns, and optimized user signoff.
Track and signoff on critical setup and configuration changes including before and after values.
Improve SOD reporting and reviews by eliminating false-positive risk results stemming from company restrictions.
Certify user access for various organization types including Company & Company Hierarchy, Cost Center & Cost Center Hierarchy, Location, Matrix, Pay Group, Retiree, Supervisory Orgs.
Automate SOD controls management with default mitigations and compensating control mapping.
Manage cross-application risk by analyzing user access in Workday and other business-critical applications.
Resources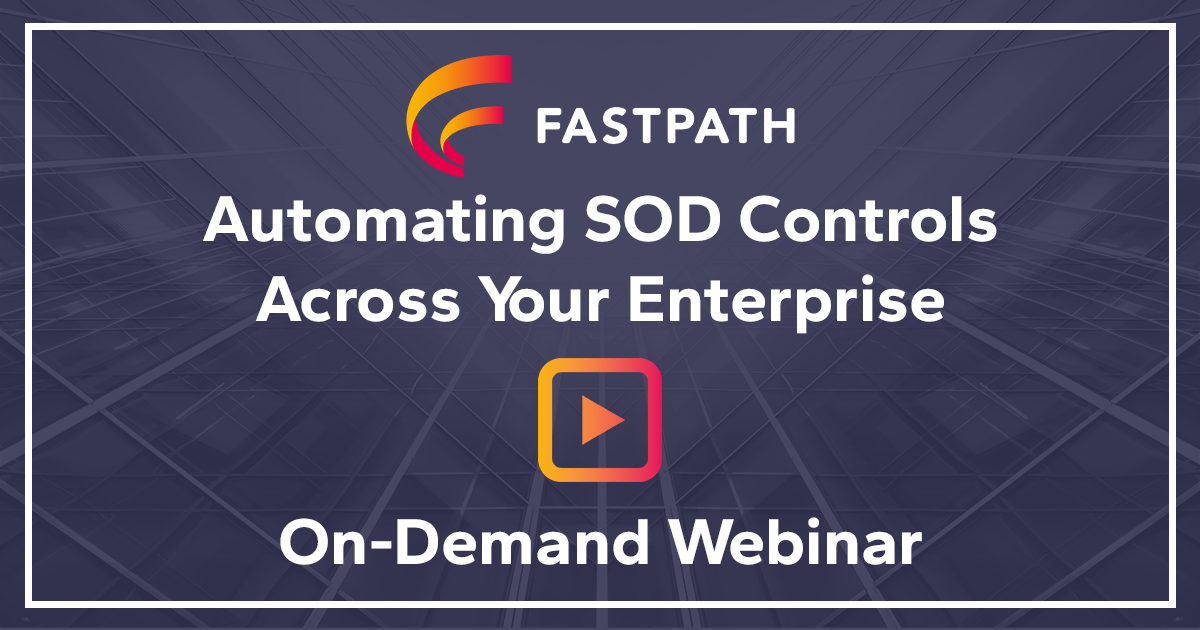 Webinar
Automating SOD Controls Across Your Enterprise
In this session, Frank guides attendees through Separation of Duties (SOD) control best practices, the benefits of automating these controls, and dives into the need for cross SOD analysis across multiple business applications. You will learn how automation can help improve the accuracy, efficiency and scalability of your organization's SOD controls and how best to include these controls into your existing business processes.
View now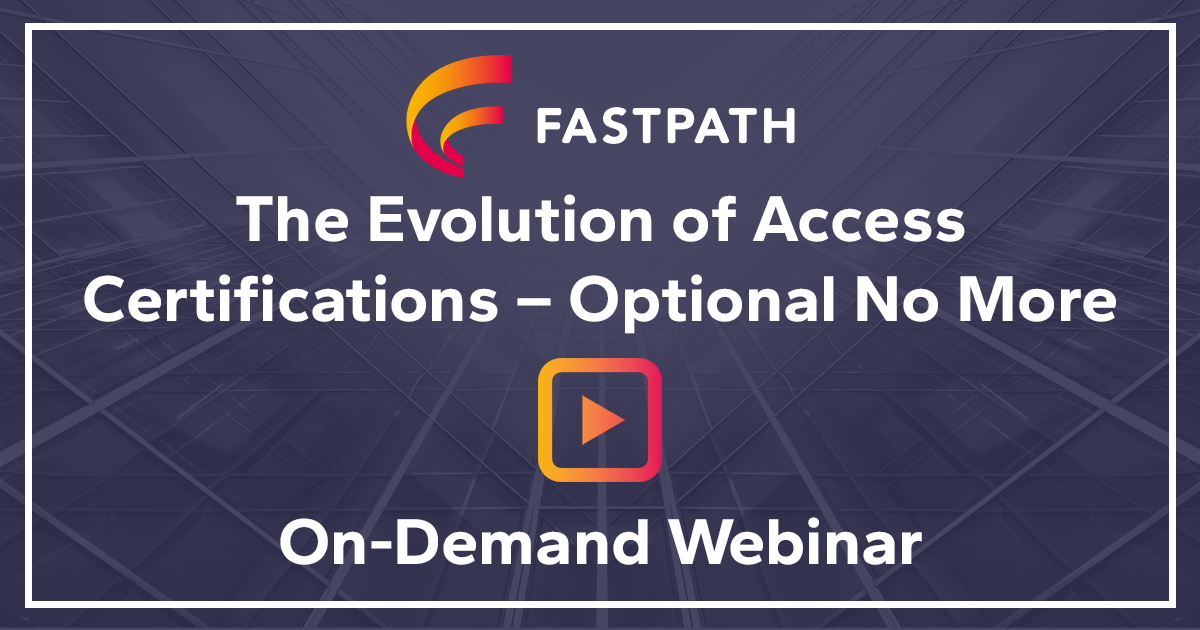 Webinar
The Evolution of Access Certification - Optional No More
Join Fastpath's Frank Vukovits as he discusses the past, current, and potential future state of user and role access certifications. What started as occasional, even optional, user and role reviews, has now morphed into consistent controls, looking more frequently and deeper into the 'who' and 'how' around access to business applications. The importance of certifications, and how companies need a tool that addresses them across multiple business applications, will also be covered.
View now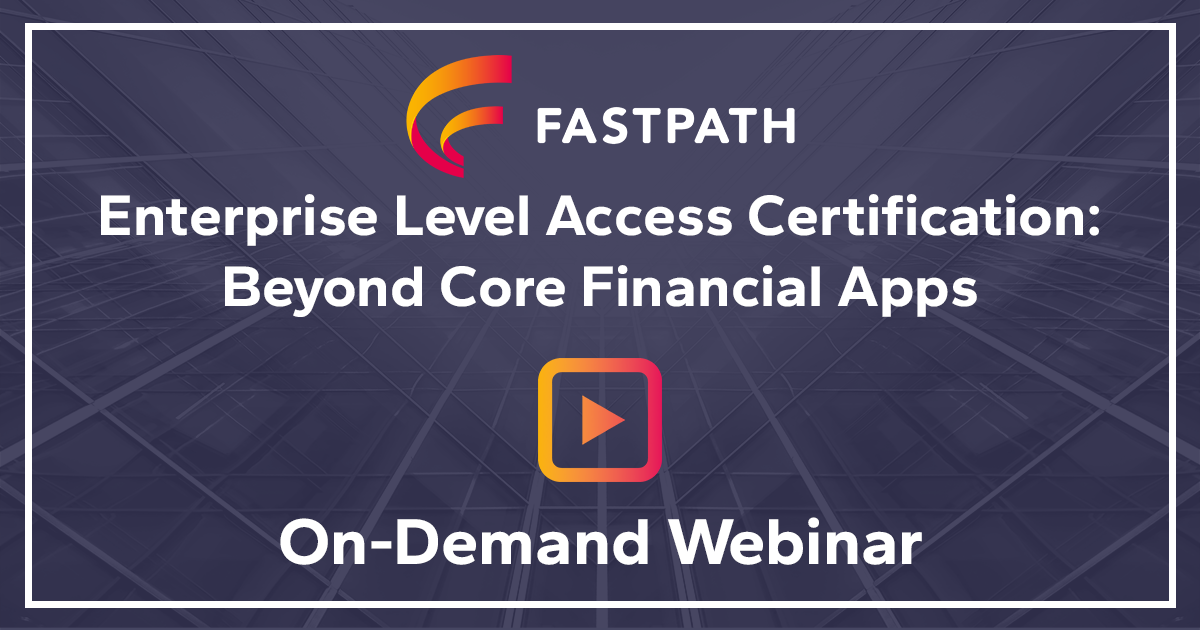 Webinar
Enterprise Level Access Certification: Beyond The Core Financial Apps
As organizations have adopted more best of breed software strategies, the importance of performing Access Certification across your entire software ecosystem has increased dramatically. Join Fastpath's CTO, Mike Cassady, as he covers the importance of certifying access to all key systems, not just your ERP, and how you can leverage software to automate your enterprise level Access Certification.
View now