Change Tracking
CONTINUOUS MONITORING SOLUTION OFFERING SUPERIOR PERFORMANCE AND KEY REPORTS AUDITORS WILL DEMAND.
Fastpath Audit Trail monitors and tracks all changes to critical systems data within the target system.
Fastpath Audit Trail delivers detailed analysis allowing you to analyze changes to your transaction and master data including the source of change, user initiating the change, and before/after values.
Fastpath's auditors designed the template settings and reports to ensure you are getting the data you need while our system engineers developed and tested these templates to minimize impact on system performance.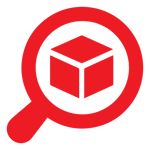 FEATURES
Track database changes made from inside your ERP
When deployed on-premise, track changes by external sources
Track before/after values including items that have been deleted
Track schema changes
Extensive list of audit trail templates available to minimize system performance impact
Quick implementation offers rapid ROI
Review and sign-off on changes
Export reports in multiple formats including PDF and Excel for distribution
Compatible with third party add-ons and custom functionality
Cross-platform capability for your Auditors' needs