Failing To Include The Compliance Team Early In Your Implementation Efforts Can Be Costly
Far too often the compliance team is left out or not even considered during an ERP implementation or upgrade until it is too late. This leads to costly mistakes and prolonged risk exposure that could have been avoided from day one of the system going live.

Security and access management governance should be one of the cornerstones to implementing a compliant ERP solution. This whitepaper, Managing Risk & Discovering Value with Fastpath During an ERP Implementation or Upgrade, we discuss how to align security during the critical phases of an ERP implementation, irrespective of methodology or the ERP manufacturer.

Learn how to implement a fraud risk solution across multiple ERP platforms, including SAP, Microsoft Dynamics, Oracle, Netsuite, Acumatica, Intacct, Workday, Salesforce, Peoplesoft, Coupa, and more.

Important topics include:


Security as a cornerstone in an ERP Implementation

How to analyze security design

Establishing & Mapping Mitigating Controls

Implementing an access controls solution across multiple systems

Provisioning and access certifications



Download your copy today!




Resources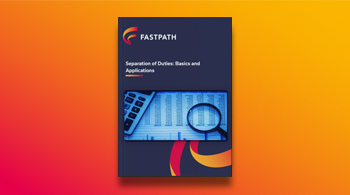 Whitepaper
Separation Of Duties - Basics And Applications
Understand how Separation of Duties can help you maintain security and compliance for your business-critical applications.
Learn more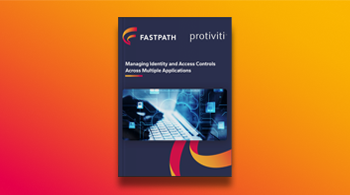 Whitepaper
Managing Identity and Access Controls Across Multiple Applications
Learn best practices companies should consider when dealing with the evolving business application security landscape.
Learn more