Fastpath's SOD Analytics Enhances Microsoft's Azure AD Identity Governance with Advanced Access Risk Detection
Use Fastpath Access Risk Monitor, a combination of Segregation of Duties analysis and Access Certification automated workflows, to work with Microsoft's Azure Active Directory (Azure AD) Identity Governance platform.
Azure AD Identity Governance ensures organizations enforce user access security across the applications using Azure AD. Entitlement Management, a component of Identity Governance, allows administrators to automate provisioning and de-provisioning user access by creating access packages.
Fastpath integrates with Identity Governance to perform granular analysis of potential Separation of Duties (SOD) violations and other access risks before provisioning users (Figure 1). Administrators can use Fastpath to prevent overprovisioning users and make sure that users can only access the functions they should execute.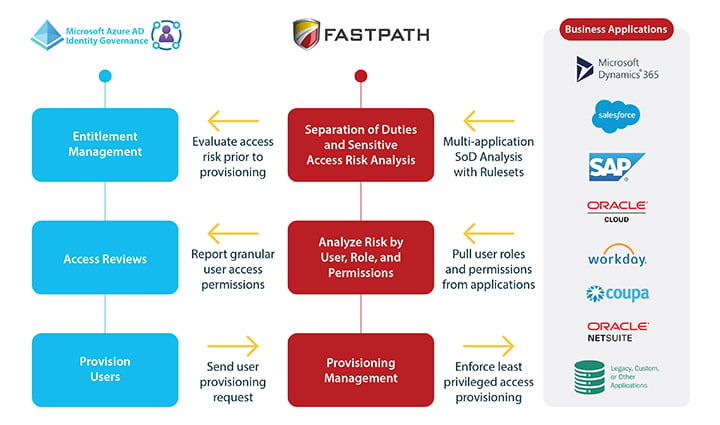 Figure 1: Solution architecture for Microsoft Azure AD Identity Governance with Fastpath Assure risk analysis
Compliant user provisioning is key to solid user access control management and a secure user environment. Fastpath analyzes user access down to the securable-object level, and this analysis can be used in automated workflows, such as provisioning, access reviews, access certifications, and more.
Ready for a customized product demo? Book a demo here.