Compliant User Provisioning
INTELLIGENT IDENTITY ACCESS MANAGEMENT FOR YOUR ERP
Fastpath Identity Manager allows business process owners to request, approve and manage security without the intervention of IT.
The process of adding new employees with the right security access into an ERP system is typically an inefficient manual process. Several layers of approvals, disparate systems and outdated forms create unnecessary delays and increased costs.
Fastpath's Identity Manager solution allows business process owners to request access changes online generating automatic submissions for management approval. Approvers gain visibility to all SOD risks prior to granting access. Once approved, users are created automatically without IT intervention. Simple to use and intuitive reporting tracks all changes to security access.
Our solution increases productivity, reduces risk and delivers exceptional functionality.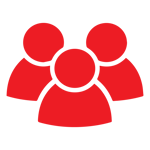 FEATURES
Request user creation and role assignments in Identity Manager
Visibility into SOD risks during requests and approvals
Multi-level management approval structures
Flexible approval rule scenarios – user to user, user to group, group to user, group to group, role to user
Restrict users from approving their own request
Multiple Active Directory scenario configuration options for Microsoft Dynamics
Comprehensive reporting on requests and approvals
Assign emergency (or temporary access)