A Complete Guide to Various Lifecycles Across Your Organizations Digital Identities
Most organizations host a number of digital identities in which they are expected to simultaneously manage the identity lifecycles and varying digital journeys.

Managing each independent identity lifecycle for every individual can be daunting nonetheless, but often manual and time consuming.

This whitepaper details the requirements of identity lifecycle for each constituent and how Fastpath provides a quick to value way of managing these in one Identity Governance Administration (IGA) Solution. Areas Covered:
The Staff Lifecycle

The Contractor Lifecycle

The B2B Lifecycle

The Customer Lifecycle



Resources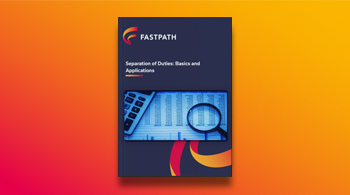 Whitepaper
Separation Of Duties - Basics And Applications
Understand how Separation of Duties can help you maintain security and compliance for your business-critical applications.
Learn more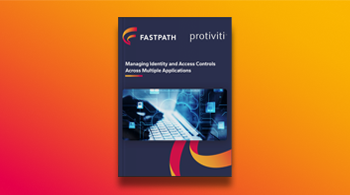 Whitepaper
Managing Identity and Access Controls Across Multiple Applications
Learn best practices companies should consider when dealing with the evolving business application security landscape.
Learn more