Identity Governance and Administration Maturity Model
The Identity Governance and Administration (IGA) maturity model presents a roadmap for your identity management journey.
Sectioned into four phases, each phase shows the evolving maturity levels organizations go through on their way to reaching the advanced level.
Identity Governance Administration (IGA) provides the foundation for identity management, allowing organizations to ensure that processes are in place to validate and certify user access levels and requests, so users are only granted the minimum access they need to carry out their role.
Discover quickly which phase your organization is in and how without advancing through the IGA phases, you face a real security risk with users gaining blanket access to all applications which is accumulated over their tenure.
Download the whitepaper to learn:
Which phase of the IGA maturity model your organization is in

How to advance through additional phases of the maturity model

The benefits your organization receives from more advanced levels
Resources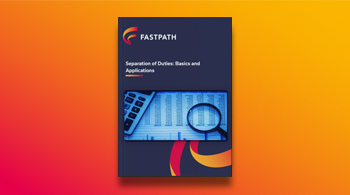 Whitepaper
Separation Of Duties - Basics And Applications
Understand how Separation of Duties can help you maintain security and compliance for your business-critical applications.
Learn more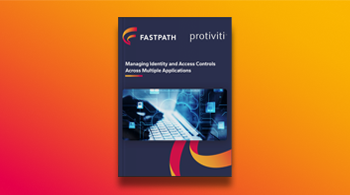 Whitepaper
Managing Identity and Access Controls Across Multiple Applications
Learn best practices companies should consider when dealing with the evolving business application security landscape.
Learn more