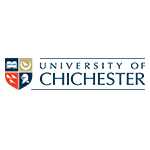 Case Study / The University of Chichester
The University of Chichester
British University Seeks Identity Management Upgrade
The Challenge
The University of Chichester had previously utilized NetIQ Identity Manager solution for management of staff and student identities. The university made a strategic decision to replace NetIQ with a more modern platform in the face of rising support costs with the aim of simplifying the infrastructure and identity lifecycle workflows for its joiners, movers and leavers.
The solution
The university selected Fastpath's identity management solution for its simple and secure identity lifecycle management capabilities. With a library of connectors to easily sync and link HR and IT systems enabled a single source of truth for staff and student information simplifying provisioning and ensuring only the right people have access to the right systems at the right time, meeting the university's future needs.
The results
Due to the benefits of out-of-the-box workflows and availability as a SaaS solution, both integration and deployment time were quickened enabling implementation to be planned in the small timeframe outside of semesters when activity would be at its lowest.