Fastpath announces new product features to be released at Microsoft Convergence 2012 for Microsoft Dynamics GP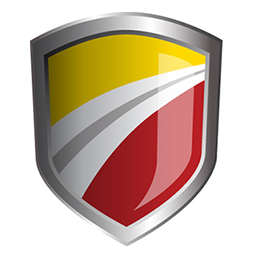 Des Moines, Iowa - Fastpath, a Microsoft Partner and leading provider of audit, compliance and security solutions for mid-market companies and organizations, today announced that it will release a new group of product features for Microsoft Dynamics GP at Microsoft Convergence 2012 in Houston, Texas on March 18 - 21.
The new features include the ability to manage features by Active Directory groups, an auto log-off feature for Microsoft Dynamics GP and Review Planner for Audit View.
The latest release of Fastpath Config AD includes two new features. The new auto log-off functionality gracefully removes inactive users from Microsoft Dynamics GP. This feature provides best practice in security by eliminating orphaned open sessions and can help companies recover concurrent licenses. The auto log-off feature can also be customized for the time increment that best suits each customer.
The second new feature allows administrators to maintain Microsoft Dynamics GP security through Active Directory groups. When Active Directory users are added to a group with Microsoft Dynamics GP permissions, the user automatically inherits those permissions. "This new feature is a major step forward in provisioning and empowers companies to build Active Directory groups on business process roles instead of the traditional permission level," said Mike Cassady, Director of Application Development at Fastpath.
Review Planner is being released as additional functionality in the Audit View product. Review Planner allows users to build an audit review plan, assign reviews to users and manage the review process through a dashboard. Audit View and Review Planner are currently available for all Microsoft Dynamics products.
"We are excited to release the Review Planner module as it simplifies the implementation and execution of an ongoing, risk based audit approach," said Andy Snook, President at Fastpath. "This is critical functionality for our audit partners and customers facing regulatory audit compliance challenges like Sarbanes-Oxley."
Fastpath, a Microsoft Partner and ISV (independent software vendor), provides integrated ERP solutions to companies and organizations to help automate IT and financial controls and improve their security while lowering their costs. The company continues to increase its customer base by providing a variety of audit, compliance and security solutions including Assure, Audit Trail, Audit View, GRC Studio and Config AD to enterprise and mid-market companies.
To learn more about audit and compliance solutions from Fastpath, attendees are welcome to stop by booth #1046 at Convergence 2012, or visit www.gofastpath.com.
About Fastpath
Since 2004, Fastpath has been providing auditing, security and compliance solutions for mid-market ERP solutions to companies and organizations globally. Headquartered in Des Moines, Iowa, Fastpath delivers easy-to-use business solutions that offer customers a rapid return-on-investment. Fastpath applications include Assure, Audit Trail and Config AD and are sold directly and via authorized resellers around the world. For more information, visit www.gofastpath.com.