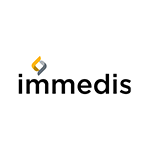 Case Study / Immedis
Immedis
Global Fintech Leader Upgrades Employee Access Security.
The Challenge
Multi award-winning and global fintech leader of consolidated payroll solutions Immedis needed to revamp their legacy IT practices for managing employee IT access to systems and data for their joiners, movers and leavers. Granting and revoking IT access for

1,200 employees globally had always relied on manual processes leading to low productivity for new starters and difficulty with tracking access rights across the organization for those changing role and leaving the business.
"The team delivered the solution we needed to future-proof our access security and streamlined the everyday management and reporting of employee access"
The solution
When researching for a cost-effective off-the-shelf IGA (Identity Governance and Administration) solution Immedis discovered Fastpath's leading identity access management solution. With the sales team demonstrating the full feature-rich capability for automating access management to IT systems

and data for joiners, movers and leavers, along with a powerful governance and recertification feature which allowed for instant IT access audits helping with SOX and similar compliance regulations, Immedis immediately knew it was the right fit.
The results
As a result of choosing Fastpath's
lifecycle
management and governance solution it was simple to quickly integrate with existing federation and authentication tools allowing for a speedy deployment across the business. Immedis now benefit from heightened IT security with workflows automating the provisioning and deprovisioning of IT access to business applications and data, along with the facility at department and c-suite level to complete access audits to prove regulatory and industry compliance.