Using Zero-Trust and Least Privilege Access to Overcome Threats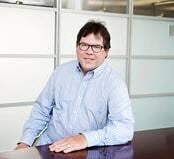 Technology Record covers news and articles about Microsoft technology for enterprise businesses. In the Summer 2022 edition, the cover story is about Overcoming Threats, discussing how companies can protect their data and networks. And it comes down to people and zero-trust strategies.
The article references the findings of the 2021 Microsoft Digital Defense Report, which brings together data across Microsoft's security teams to help companies, governments, and consumers understand the current threats and secure their environments against them.
"Anything short of end-to-end security is no security at all" according to Vasu Jakkal, corporate vice president of security, compliance, identity and management at Microsoft. "It is the combination of leading technologies, comprehensive threat intelligence, and highly skilled people that make for a truly effective security posture."
As companies move to multiple applications run in various cloud environments, the number of platforms, devices, users, and services multiplies exponentially, making it harder to manage security through user identities and permissions.
Zero-Trust and Least Privilege Access
According to Rob Lefferts, corporate vice president of Microsoft 365 Security, "We believe that the best way for organizations to protect themselves is not to detect an intrusion after it happened, but to hunt for threats proactively within existing and new data, correlate signal intelligence to see complete incidents, not just alerts, and to build a modern, zero-trust security posture."
For a long time, the prevailing attitude was that the corporate firewall would keep out the bad actors and that, once inside, everyone behind the corporate firewall is safe. But with the rise in stolen usernames and password combinations, those bad actors who gain access within the company's firewall, whether by hacking in from the outside or by working as an employee or contractor within, the risk of fraud and malicious activity increases dramatically. The zero-trust model assumes that every access poses a threat and therefore each request for access is verified before access is granted ("never trust, always verify").
In addition to zero-trust, companies are also encouraged to apply the principle of least privilege access, which gives users just enough access to perform their job functions but prevents them from reading or editing sensitive data outside of their responsibilities.
Using the zero-trust model along with least privilege access principles goes a long way to securing business data assets from bad actors, both internal and external.
Five steps to 98% protection
The 2021 Microsoft Digital Defense Report concludes that basic security hygiene still protects against 98% of attacks:
Enable multifactor authentication to make it harder for bad actors to use stolen credentials
Apply least privilege access with just-enough-access to help secure data and applications
Keep up to date with software, firmware, infrastructure, and configurations
Utilize anti-malware to prevent malware attacks
Protect sensitive data and know when it is accessed
How Fastpath can help
Fastpath products help companies in their fraud, compliance, and identity management efforts.
As a member of the Microsoft Intelligent Security Association (MISA), Fastpath integrates seamlessly with Microsoft Azure Portal and Azure Active Directory to help analyze current user access and maintain compliant user provisioning by detecting and preventing improper access that would introduce risk into your organization.
Fastpath also extends Microsoft's Azure Identity Governance solution by allowing customers to include our world-class segregation of duties analysis engine in their assignment workflow. By using these Fastpath solutions, our customers can ensure they are following security best practices and helping stop internal and external threats.
Here is a short list of Fastpath products and how they can help protect you from unauthorized access threats inside and outside your organization:
Access Risk Monitor (ARM): Identify and mitigate user access risk across your business applications. ARM comes with built-in rulesets that can be used to identify and mitigate segregation of duties (SoD) and sensitive access (SA) risks across multiple applications.
Access Certifications: Automate periodic user access reviews, gather authorizations from the appropriate Business Process Owners and notify the security and audit teams of user access rejections or changes.
Identity Manager: Perform SoD checks on all user access requests before provisioning them. Generate reports on all access approvals for auditors. Administrators and BPOs can also schedule start and end times for temporary (or "firefighter") user access.
Audit Trail: Monitor changes to sensitive data (employee records, financial data, intellectual property) and application configuration settings, recording the date and time the change was made, by whom, and before and after values, all with minimal impact on system performance.
Check out the latest issue of Technology Record to learn more.
Download the Microsoft Digital Defense Report 2021.
To find out more about Fastpath, contact us at (515) 276-1779 or schedule a customized demonstration to see how Fastpath can help your company manage enterprise access risk and compliance.