UXC Eclipse partners with Fastpath to provide security, audit and compliance solutions for Microsoft Dynamics® AX, GP, NAV and CRM customers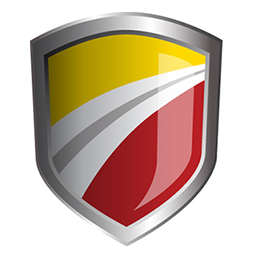 Des Moines, Iowa and Sydney, Australia – October 1, 2013 – Fastpath, the leader in security, audit and compliance solutions for Microsoft Dynamics today announced a partnership with UXC Eclipse, the largest Microsoft Dynamics partner in the Asia Pacific region.
The partnership agreement offers UXC Eclipse's Microsoft Dynamics AX, GP, NAV and CRM customers the ability to continuously monitor system access, segregation of duties risks and changes to data without having to dramatically change their business processes.
"The Fastpath solutions are a perfect fit for our portfolio of solutions," Bradley Stroop, CEO, UXC Eclipse Group. "Data security can sometimes be an afterthought for customers when scoping their software implementation. Our goal is to make sure our customers have it top of mind and that we provide them with the tools to track and manage their compliance and security needs within Microsoft Dynamics."
Designed by auditors for auditors, the Fastpath solutions enable continuous control and monitoring, helping companies meet regulatory requirements. Microsoft Dynamics customers can automate their IT and financial controls while simultaneously improving their security and lowering their costs.
"We are proud to partner with an organization of this caliber," said Andy Snook, President and CEO of Fastpath. "The use of Microsoft Dynamics with Fastpath's tools allows UXC Eclipse's customers to take a risk-based approach to managing their systems. Combining UXC Eclipse and Fastpath expertise ensures companies can confidently meet regulatory requirements as well as achieve greater visibility into their IT environment. "
About UXC Eclipse
UXC Eclipse is a leading provider of intelligent business solutions to the enterprise and mid-market.
Established in 1991, UXC Eclipse's success has been built by providing the highest levels of service and offering a choice of solutions from leading software vendors. UXC Eclipse also delivers industry-specific (vertical) solutions on the Microsoft platform to meet ERP and CRM requirements.
UXC Eclipse's service offerings include applications business consulting & project management, applications development, corporate performance management and business process management.
With a team of over 400 people across 14 international offices (Australia, New Zealand, Fiji, Canada and the United States), UXC Eclipse is committed to supporting over 1,300 customers.
UXC Eclipse is part of the ASX-listed company, UXC Limited.
For more information, visit our website at http://www.uxceclipse.com.au.
About Fastpath
Since 2004, Fastpath has been providing auditing, security and compliance solutions for mid-market ERP solutions to companies and organizations globally. Headquartered in Des Moines, Iowa, Fastpath delivers easy-to-use business solutions that offer customers a rapid return-on-investment. Fastpath applications include Assure, Audit Trail, Config AD and Identity Manager are sold around the world. For more information, visit www.gofastpath.com or follow us on Twitter @gofastpath.