Tip Jar – Report Signing from Outlook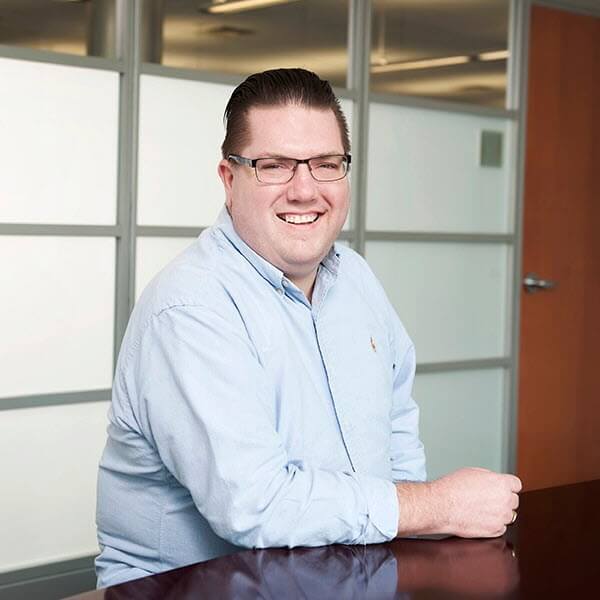 Tip Jar – Report Signing from Outlook
In other Tip Jar posts we've looked at GRC Studio features that lets users electronically sign a report as evidence of review, here. We've also looked at how to access those electronic signatures to show that a review was completed, here.
This always seems to lead to the question, "Do users have to go into GRC Studio to run and electronically sign a report?"
The answer is "not necessarily."
Fastpath offers an option to email reports to users and let them electronically sign the reports using an Outlook Add-in. Signing via Outlook updates GRC Studio with the signature information.
There are a couple of pieces to this though. Our Audit View product is used to schedule and email specific reports. The Outlook Add-in comes with Audit View and is used to sign the reports from Outlook. We're not going to spend any time on setup here, this is a tip, not a training manual after all, but if you would like more information, please email us at sales@gofastpath.com.
To sign a report in Outlook using the add-in:
1) Audit View sends a GRC report to a user's email. This can be any GRC Report. It can hold security or compliance information, audit trail results, you name it. The report may arrive in any number of formats including PDF or Excel to allow for deeper analysis before approval.
2) Open the email in Outlook.
3) Download and open the report or preview it in Outlook.
4) Once the user is ready to sign, select the report in Outlook (click on the report, not just the email).
5)Pick Fastpath – Sign Report from the menu at the top. Installing and configuring the Fastpath Outlook Add in is what activates this functionality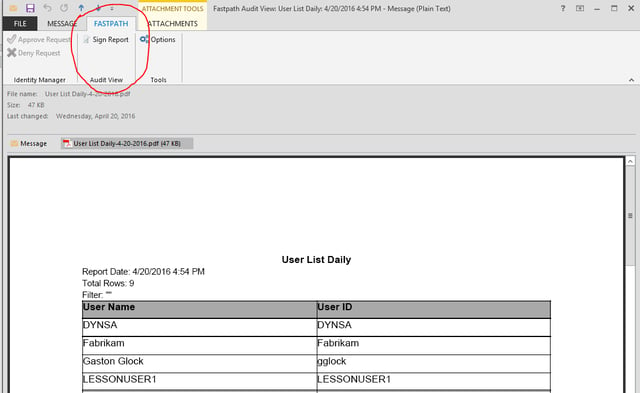 6) Optionally enter a Note in the Notes box.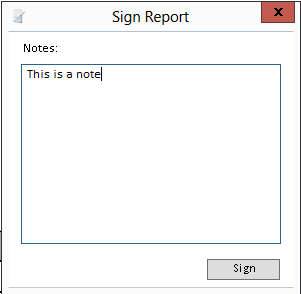 7) Click Sign. A box appears indicating that the report was signed and the Signature Log is updated to reflect the newly signed report.
Active directory is used for authentication making the Outlook Add In an easy way to electronically sign reports.