Security Is Not a Problem…Until It Is a Problem: The High Cost of Doing Nothing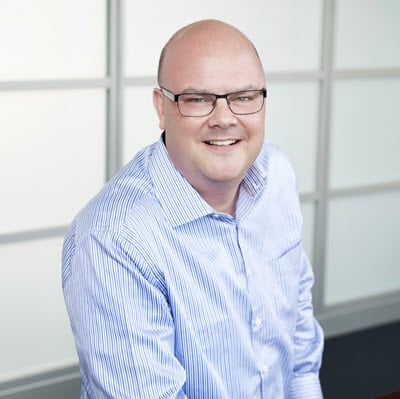 All companies face security risks: Risk of network intrusion from hackers, risk of phishing scams, risk of ransomware, risk of physical intrusion onto the company's premises, risk of internal fraud committed by employees, risk of data loss, the list goes on.
The reality is, many companies don't consider all their exposure to risk…until something happens. And at that point, it is too late.
Preparing for the possibility of any kind of risk can be complex and costly, forcing many companies to delay implementing security controls until some time in the future... Or perhaps never. Unfortunately, any delay means the company remains exposed until those security holes are addressed.
And while many companies focus on external threats, internal risks are real and perhaps even more critical. Rather than wait for a catastrophic event to occur, companies should act now to prevent the damage from intentional or unintentional fraud and errors.
While it is impossible to assign a value to an event that has not happened yet, doing nothing can leave you exposed:
Financial exposure – Intentional fraud and unintentional errors can end up costing your company millions of dollars. In fact, the Association of Certified Fraud Examiners estimates that 65% of fraud is internal, and the average company will lose an average of $1.5 million to fraud every year. Doing nothing to mitigate this internal risk can cost your company millions of dollars before it is discovered.
Legal exposure – Companies can face fines and legal action if they fail to comply with national and local regulations, including SOX, GDPR, and others.
Loss of intellectual property – Managing user access means more than financial exposure. Users with inappropriate access can access, view, delete, or steal confidential business information, trade secrets, and other intellectual property, which can ruin a company's competitive advantage.
At Fastpath, we've helped companies manage and mitigate exposure to risk across business-critical applications for over 17 years. These industry-leading companies rely on Fastpath for:
Segregation of Duties – Gain visibility into who can complete sensitive business processes from beginning to end in your systems and document mitigating controls to manage the risk.
Access Reviews and Certifications – Easily review and certify the individuals who have access to critical applications and identify what these users can do with that access.
Emergency Access – Allow temporary elevated access to individuals for troubleshooting purposes with defined start and end dates.
Risk Quantification – Quantify the financial exposure of Segregation of Duties (SOD) conflicts in your systems. By providing a value to those risks, we help you identify where to focus your efforts first.
User Role Design – Take a Least Privilege approach and design user roles with minimal SOD risk prior to implementing them in production.
Audit Trail – Clearly understand who made changes in application configuration and critical data, along with time, date, who made the change, and before and after values.
Cross-Application Risk – Expose where risks exist in processes that span multiple critical business systems. In today's complex business environment, risk does not exist in a silo.
No company can reduce all risk to zero, but they can take steps to mitigate these risks as much as possible. Companies should be aware of their risk exposure and then develop and execute a plan to address these risks, starting with the areas of the greatest financial exposure first. Reach out to Fastpath and take the first steps in managing your security and access risk.