Going to SuiteWorld? Enjoy a Cocktail With a Splash of GRC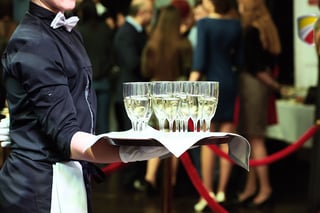 If governance, risk, and compliance (GRC) are a part of your 2018 goals, then we have the information you need to get the most out of SuiteWorld 2018. From the continual fear of fraud to GDPR enforcement starting next month, GRC is a never-ending marathon. But, with the right tools and know how, there's no need to lose sleep over it, and at SuiteWorld you can find just what you need and even a couple free drinks.
NetSuite ITGC Controls Training
First up is the NetSuite Audit and Controls (GRC) Training Class, April 22nd and 23rd. Join NetSuite and Fastpath for 8 hours of exploring NetSuite security. Attendees will learn the ins and outs of using controls as well as the best practices for implementing the native tools available in NetSuite. Attendees are eligible for 6 CPE credit hours. Learn more and register today.
SuiteWorld GRC Sessions
The program for SuiteWorld is full of great sessions – below is the lineup of sessions with a GRC focus:
Tuesday, April 24
Wednesday, April 25
Remember Back to the Future!
We got together with some of best partners to bring you back to the 80's for a night with the SuiteWorld Flashback Bash. Grab your parachute pants and leg warmers and join us for a night of dancing, drinks, and music by the 80's cover band the Spazmatics. Register today!
BONUS: Happy Hour
If there's a group that deserves a drink, it's the audit and compliance team. We hope that you'll join us and other like-minded folks for a drink at the annual SuiteWorld GRC Happy Hour. Hosted by NetSuite, Fastpath, and Workiva, don't miss a chance to network with your peers over free drinks in Vegas. RSVP here today.
Risk Quantification
Be sure to stop by the Fastpath booth to learn about our newest module in Fastpath Assure. The Quantification module allows you to realize the potential financial impact of your segregation of duties risks in NetSuite. Using real-time risk and financial data the tool allows you to recognize risk in a form that anyone can understand - dollars and cents. Stop by the Fastpath booth for a quantification demo as well as learn how you can simplify your audit reporting and security with the Assure Suite. For a one-on-one meeting with our team at the show, pick a time on our calendar that works for you.