SEC Considering Changes in Audit Committee Disclosures
Tuesday, September 8th marked the closing date to submit comments to the Securities and Exchange Commission in regards to their recent proposal to toughen audit committee disclosures. Back in July, the SEC issued a 55-page concept release proposing a set of revisions in audit committee disclosure requirements with the goal of improving the information provided to investors about the audit committee's responsibilities and activities.


Although it is merely a proposal at this point, it will be interesting to see what changes unfold as the SEC takes a deeper look into the comments that have been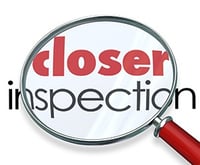 submitted. On a positive note, Protiviti's Jim DeLoach stated "historically the Commission has always taken market feedback and constructively tried to respond to it in its rulemaking, and I think the commission will continue to do that." We will continue to track the progress of any changes made, and will be sure to keep our blog readers up to date with relevant information.

Read the full article "SEC Mulls Changes in Audit Committee Disclosures".