Privacy Lost, Privacy Found - Why you need to Privacy Audit CRM data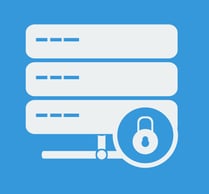 Privacy has become a critical area for businesses. A myriad of laws including HIPAA, FISMA, PCI and a host of state regulations have
created a difficult environment to navigate for businesses that don't take protection of personal data seriously. Even if many of these laws don't apply to a specific business, privacy breaches open companies up to lawsuits, data theft, and lost business.
Firms using Microsoft Dynamics CRM are able to keep track of their organization's data, but tracking what their staff does with that data may be another issue all together. Let's look at privacy audits and how Fastpath Audit Trail can help companies get back in control of their information.
Many firms have seen employees leave the company and reappear at competitors with customers or company secrets in tow, but proving that they accessed and removed proprietary information isn't easy. It's important to know if exiting staff members leave with
critical data, and while CRM has a great breadth of functions, tracking who has exported specific records isn't one of them.
Fastpath Audit Trail adds this functionality and more to CRM. Companies can see which records a user has viewed or opened, and if they have exported them recently. Activities like this may be an indication of an imminent violation of a non-compete or non-solicit. Reviewing recently exported lists can also help protect customer data by catching potential breaches of privacy sooner.
Privacy audits have become necessary for a slew of legal reasons. Violations can mean potential fines and penalties for the organization. For example, according to the American Medical Association, under HIPAA, failure to protect patient information may result in fines up to $1.5 million. Similarly, the EU's General Data Protection Regulation (GDPR) penalties can grow to the higher of $20 million or 4% of a company's global revenue. TechCrunch reported on the GDPR, noting the language of the directive, selling a single item to an EU citizen can still trigger liability, regardless of the company's location.
Recognizing the importance of privacy audits, firms are still left trying to perform them efficiently. Using Fastpath Audit Trail, organizations can see who is accessing their CRM data, and what they do with that data, whether or not they make changes. The solution is able to capture all aspects of the data; when reports are run, who is accessing them and how. With that level of insight, a business is able to proactively mitigate risks, and help security the privacy of its customers and its data.