Is Your Company Getting the Most out of Internal Audits?
Over the years technology has progressed with leaps and bounds. It seems there is a software or tool that can make almost every aspect of one's life a bit easier. Such is the case in the world of auditing as well. Over the last 12 years technology has progressed and there are now tools available for both internal and external audits that not only provide more accurate analysis, but also provide a much more efficient and time saving audit process. According to a recent report however, many internal auditors are not taking full advantage of the opportunities presented by technology. As a matter of fact, "only 38% of Chief Audit Executives (CAEs) say their organizations are using technology at an appropriate level or higher, according to the 2015 Global Internal Audit Common Body of Knowledge survey report." (See full report here)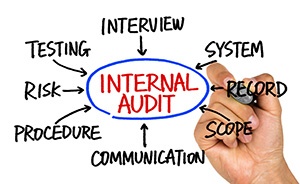 Take for instance a manual Segregation of Duties (SOD) analysis. On average, it takes 250 employee hours to complete this task. With the progression of technology, there are now tools such as Fastpath Assure, which can cut the SoD analysis time down to a matter of hours, while providing a much more accurate analysis as opposed to completing the process manually.
Another recommended practice for proper internal audit is a software tool for data mining. According to a survey of 14,000 internal audit practitioners, only 53% reported using a tool for this process. Fastpath's Audit Trail tool was specifically designed to meet the needs auditors demand. Audit Trail monitors and tracks all changes to critical systems data whether made from external sources or within the target system. Using a tool such as Audit Trail will provide a detailed analysis allowing you to analyze changes to your transaction and master data, even including the source of change, user initiating the change and the before/after values.
Is your company part of the 62% that are not currently using technology at an appropriate level for your audits? If your company uses Microsoft Dynamics, NetSuite, Intacct, Oracle EBS or Acumatica, contact our team to learn just how far auditing software has come, and how much simpler an audit can be with the right tools.