Fastpath Ranks Number 1 For IT Risk Management In G2 Spring 2022 Report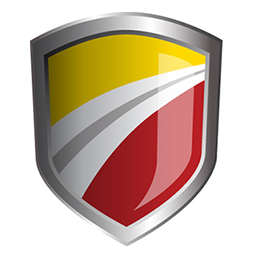 Fastpath Solutions, LLC., today announced it ranked number one in the Spring 2022 Relationship Index for IT Risk Management from G2.com, amongst other accolades. Fastpath was also awarded the Best Support badge in the same category. This is the seventh consecutive quarter that Fastpath has been awarded the Best Support badge for our quality of support available to customers.
G2.com's Relationship Index for IT Risk Management is calculated based on real-user satisfaction ratings, consistent with other awards Fastpath receives based on consistently positive user feedback.
"We are honored that our customers continue to speak so highly of Fastpath and recognize our exemplary support team. At Fastpath our customers are our number one priority. We're invested in their success because that becomes our success," said Frances Fenemore, Chief Marketing Officer of Fastpath.
Fastpath has also earned recognition in the following areas of the G2 Spring 2022 Report:
Leader, Grid® Report for Audit Management
Leader, Enterprise Grid® Report for IT Risk Management
Highest User Adoption, Implementation Index for IT Risk Management
High Performer, Enterprise Grid® Report for User Provisioning and Governance Tools
High Performer, Grid® Report for User Provisioning and Governance Tools
See what our customers are saying:
"Fastpath's out of the box reports are ready for your use. And for those reports which require some configuration, they have step-by-step instructions to assist you. Moreover, their customer service is unbelievably quick, and they give you updates as they solve any issues you encounter."- IT Compliance Transition Manager
"Fastpath provided security around user access and AD authentication. It allowed management to review SOD and conflicts. The quarterly meetings we had with our Account Rep added the most value. She was always available to answer questions and get us in touch the appropriate department to assist us. She ensured we were successful with Fastpath from the first day we went live."- Financial Systems
"We have been a customer of Fastpath for over five years & have a great relationship with their team. They have helped us out in numerous scenarios when designing processes. They are a company that truly values the customer relationship & we always have good support when needed." – Director of IT Corporate Systems
The Fastpath Assure suite is a cloud-based audit platform that can track, review, approve and mitigate application access risks across multiple systems from a single dashboard. The suite comes with a pre-configured segregation of duties rule set specific to each ERP and works across a variety of ERP/CRM/HCM systems, including Microsoft Dynamics, NetSuite, SAP, Oracle, Workday, NetSuite, Salesforce, and many others.
Learn more about why companies continue to choose Fastpath to help with their security, audit and compliance needs by checking out our G2 reviews. Or see it for yourself and schedule a personalized demo here.