Fastpath User Group Day- October 13th, 2015
Join Fastpath on October 13th, 2015 at the Atlantis Hotel in Reno Nevada for our Fastpath User Group Day. FPUG is a day dedicated to education and networking with your peers, and is conveniently scheduled one day before GPUG, NAVUG, CRMUG & AXUG Summit kick off. Whether you use Fastpath's tools - or you are thinking about it - this day is for you!
We will be breaking the group up by Dynamics product - AX, CRM, GP & NAV - so you will have lots of time to interact with users just like yourself. We will also have a Fastpath help desk available in case you have technical questions or need some help troubleshooting an issue. Lunch will also be provided to all attendees.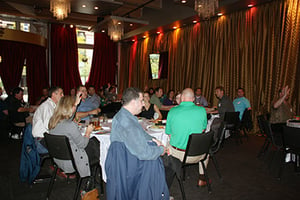 Agenda for FPUG
12:00pm – 12:30pm – Registration, Networking and Lunch

12:30pm – 1:15pm – Opening General Session

1:15pm – 2:00pm – Best Practices Session

2:00pm – 3:00pm – Tips & Tricks Session

3:00pm – 4:00pm – Ask the Experts Panel Discussion
We look forward to meeting many new faces as well as catching up with long time colleagues this year at FPUG.