Firefighter Pleads Guilty Of Embezzling Over $900,000 From Department. Could It Have Been Prevented?
When hiring a new employee, it is always the companies' goal to hire a hard working and honest individual that will positively contribute to future success. An employer can take all the necessary steps through the hiring process to ensure they are hiring the right employee for the job. Unfortunately there is no sure fire way to know a future employee's ethics until working alongside them. This exact scenario is what has unfolded in Zanesville, Ohio, as news has recently broke that former firefighter Adam Siddle has plead guilty of embezzlement totaling over $900,000 during the course of the last 5 years. (Full Story Here)
Siddle, who joined the fire department in 2004, had been the president of the administrative office and the assistant chief since 2009. With a powerful role at the Fire Department, Siddle was given many user roles that a proper segregation of duties (SOD) analysis would have found to be conflicting, and very high risk. Unfortunately during the time the embezzlement occurred it appears the department did not have a proper controls in place. Spokeswoman of the department Susan McDonald has since said, "The department has put several new measures in place to make sure such activity can't occur again."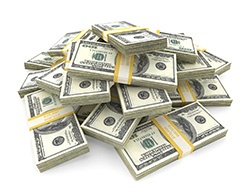 With each passing embezzlement and fraud case the necessity of a proper segregation of duties analysis becomes more apparent.
At Fastpath, we hear of far too many fraud and embezzlement stories first hand. Our best advice is for companies is to take a risk based approach when reviewing your business processes.
Tools like Fastpath Assure can help protect you from something like this happening. Whether you use Microsoft Dynamics, Oracle EBS, NetSuite or Intacct - Assure can make your SOD analysis stress free. Watch this video to see how Assure works.