Fastpath to be a Premier Sponsor at the AXUG Summit 2012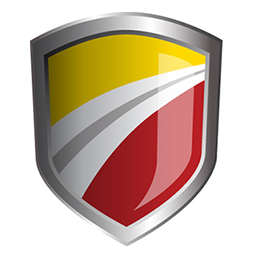 Des Moines, Iowa - Fastpath, Inc. a leading provider of audit, compliance and security solutions for mid-market companies and organizations, today announced that it will be a Premiere sponsor at the AXUG Summit 2012 in Seattle, WA on Oct. 15-19, 2012.
The Dynamics AX User Group (AXUG) is an association of companies sharing the common interest of optimizing their usage of Microsoft Dynamics AX. This independent community of 1,400+ AX Users, VARs, ISVs, and Microsoft Members gets together (remotely and face-to-face) through a myriad of conferences, virtual tools, and programs to share knowledge and best practices. AXUG Summit 2012 provides Microsoft Dynamics AX users a unique and intimate opportunity to dive deep into Microsoft Dynamics AX, tackle challenges and learn from the experiences of other users.
"The AXUG Summit is a great opportunity for us to engage, interact, and learn from a wide range of experts within the Dynamics AX community. This is a must attend event for our company" said Fastpath President, Andy Snook.
In addition, Fastpath is joining with rfsmart and DataMasons Software to sponsor the 2012 Premier Party on Tuesday Oct. 16th from 7:30 – 10:30 PM. This exclusive event will be held at Seattle's iconic EMP Museum. Guests will enjoy complementary drinks and appetizers from Wolfgang Puck as well as unique access to an exceptional collection of music, sci-fi and pop culture exhibits.
To learn more about the conference visit, http://axugsummit.com/
About Fastpath, Inc.
Since 2004, Fastpath has been providing auditing, security and compliance solutions for mid-market ERP solutions to companies and organizations globally. Headquartered in Des Moines, Iowa, Fastpath delivers easy-to-use business solutions that offer customers a rapid return-on-investment. Fastpath applications include Assure, Audit Trail and Config AD and are sold directly and via authorized resellers around the world. For more information, visit www.gofastpath.com.