Fastpath Completes SOC 2 Type II Certification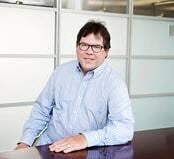 Completion further Establishes Fastpath's Cloud Offering as Best-in-class
Des Moines, IA November 8, 2017 - Fastpath, a leader in audit, security, and compliance software, announced today that it has successfully completed the Service Organization Control (SOC) 2SM Type II audit.
Conducted by Porter Keadle Moore, LLC, the Type II report states that Fastpath's Type I controls (which already meet The American Institute of Certified Public Accountants [AICPA] standards) have been operating effectively over the last six months. The report is further evidence that Fastpath's information security practices, policies, procedures, and operations meet the highest industry standards.
"This is a key milestone for Fastpath. It demonstrates that we value security, availability, confidentiality, and privacy for our software and our customers," said Fastpath CEO Andy Snook. "The benefits for us are two-fold. Rigorous development and implementation of these practices not only serves to keep our company's sensitive information confidential, but it also allows us to better solve our client's problems surrounding their own security."
The scope of the review followed the Trust Services Principles, Criteria, and Illustrations for Security, Availability, Processing Integrity, Confidentiality and Privacy as set forth by the AICPA Technical Practice Aids. Over a six month review period, Fastpath was found to have proper controls in place, and functioning as designed in the principle areas. Among the areas reviewed was the Fastpath application development methodology, physical and logical security, information security, and system processing.
Current and prospective customers interested in a copy of our SOC 2SM Type II report, or previous SOC 2SM Type I report, may contact Frank Vukovits, Director of Strategic Partnerships.
About Fastpath
At Fastpath, our mission is to deliver software solutions that seamlessly empower our clients to take control of their security, compliance and risk management initiatives.
If you are spending countless hours preparing for your audits, struggling to comply with legislative requirements like Sarbanes Oxley (SOX), HIPAA, FDA, or just need help reviewing who has access to what within your key systems, Fastpath can help.
Fastpath's suite of tools can help your company with risk analysis, access certification, role management, compliant user provisioning, emergency access management, and Continuous monitoring.
Fastpath tools work across many platforms including Microsoft Dynamics (AX, 365, GP, NAV, SL and CRM), NetSuite, Oracle EBS, SAP, Intacct, Salesforce, FinancialForce, Zendesk, Jira, and Wdesk.