Fastpath successfully Completes SOC 2 Examination, Demonstrating Rigorous Internal Controls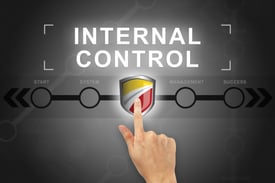 Des Moines, IA April 10, 2017 – Fastpath, a leader in audit, security, and compliance software, today announced that it has successfully completed the Service Organization Control (SOC) 2SM Type 1 audit. Conducted by Porter Keadle Moore, LLC, the audit affirms that Fastpath's information security practices, policies, procedures, and operations meet the SOC 2SM standards for security, availability, and confidentiality.
As companies increasingly use external vendors to perform activities that are core to their business operations and strategy, there is need for more trust and transparency into cloud service providers' operations and processes.
"Fastpath has long been helping companies with their security, audit, and compliance needs," said Andy Snook, CEO at Fastpath. "Today's announcement provides assurance that we are continually investing in the systems, processes, and controls that safeguard our clients' systems and data."
Current and prospective customers interested in a copy of our SOC 2SM report may contact Frank Vukovits, Director of Strategic Partnerships.
About Fastpath
At Fastpath, our mission is to deliver software solutions that seamlessly empower our clients to take control of their security, compliance and risk management initiatives.
If you are spending countless hours preparing for your audits, struggling to comply with legislative requirements like Sarbanes Oxley (SOX), HIPAA, FDA, or just need help reviewing who has access to what within your ERP, Fastpath can help.
Fastpath's suite of tools can help your company with risk analysis, access certification, role management, compliant user provisioning, emergency access management, and Continuous monitoring.
Our tools work across many platforms including Microsoft Dynamics (AX, 365, GP, NAV, SL and CRM), NetSuite, Intacct, Oracle EBS, SAP, Salesforce.com, Financial Force, Zendesk, and Workiva.