Fastpath named to DynamicsWorld's list of Top 50 Add-Ons for 2013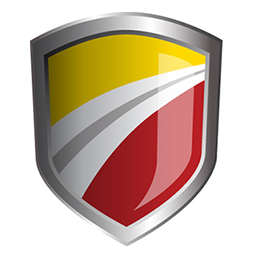 Fastpath has been named to DynamicsWorld's list of Top 50 Add-On products for Microsoft Dynamics systems.
With more than 500 nominations received, Fastpath lead the field with three products included in the Top 50 - Assure, Audit Trail and Config AD. All three products work with any of the Microsoft Dynamics platforms. In 2011, these same products were named to the Top 12 Add-Ons lists for Microsoft Dynamics GP, Microsoft Dynamics AX and Microsoft Dynamics SL.
The Top 50 Add-Ons list was created and judged by DynamicsWorld, a site focused on providing original content to inform and engage the Microsoft Dynamics community. DynamicsWorld used the following criteria to make their selections; cost of ownership, end-user experience, end-user nominations, geographical coverage, ISV support, Microsoft Stack compatibility, proven ROI and secret shopper experience. These criteria were chosen based on user feedback about what they look for before purchasing software. The list is published in alphabetical order and the results are not ranked.
"We are so pleased to have three of our products chosen by DynamicsWorld for the Top 50 Add-Ons list. This list is a great resource for Microsoft Dynamics users to find solutions that have been proven effective by the Dynamics community. " said Jill Peterson, Director of Marketing.
Fastpath, a Gold Certified Microsoft Partner and ISV (independent software vendor), provides integrated ERP solutions to companies and organizations to help automate IT and financial controls and improve their security while lowering their costs. In 2012, Fastpath was Certified for Microsoft Dynamics and is an Industry Leader with the Institute of Internal Auditors. The company continues to increase its customer base by providing a variety of audit, compliance and security solutions including Assure, Audit Trail, Audit View and Config AD to enterprise and mid-market companies.
About Fastpath
Since 2004, Fastpath has been providing auditing, security and compliance solutions for mid-market ERP solutions to companies and organizations globally. Headquartered in Des Moines, Iowa, Fastpath delivers easy-to-use business solutions that offer customers a rapid return-on-investment. Fastpath applications include Assure, Audit Trail and Config AD and are sold directly and via authorized resellers around the world. For more information, visit www.gofastpath.com.