Fastpath Assure SOX Compliance Solution for Microsoft Dynamics AX Offers Publicly Traded Companies an Alternative to SAP and Oracle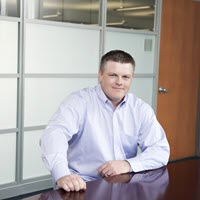 Fastpath Solutions, Inc., the market leader for audit compliance and security applications for Microsoft Dynamics, introduces Fastpath Assure, a Sarbanes Oxley compliance tool for Microsoft Dynamics AX, offering publicly traded companies a cost-effective alternative to compliance offerings from SAP and Oracle.

"Compliance is a driving factor for many companies making an ERP decision today and Fastpath Assure offers customers, particularly small and medium-sized customers, a robust audit platform that is easy to implement. Our focus is on getting customers the audit information that they need with a minimum of investment of capital or human resources," explained Fastpath president Jeffrey McDowell. "SAP and Oracle both have compliance offerings that were born from their large enterprise experience. Sometimes solutions created for the Fortune 50 are more difficult to adapt to mid-sized organizations that face the same audit rules, but have very different environments. We have built a dependable audit solution that will make Sarbanes Oxley Section 404 compliance easier at a reasonable cost."

Sarbanes Oxley compliance will become a more pressing issue for the smaller publicly traded companies in the United States. Newly appointed SEC Chairperson Mary Schapiro indicated in her Senate approval testimony that she supports extending the internal controls requirements of Sarbanes Oxley Section 404 to any sized business, including the small businesses that are currently exempt. "I look forward to working with the small business community in making sure they have the tools they need to comply with 404," Ms. Schapiro stated in her confirmation testimony.

With Fastpath Assure, Microsoft Dynamics AX users have a robust audit portal that was designed specifically for the package and is delivered with a comprehensive list of potential audit conflicts. This allows companies to get the detailed reports that auditors require.

"We develop audit solutions for 5 person to 5000 person companies," said Andrew Snook, vice president at Fastpath. "The requirements are the same for every business, but we have worked with certified internal auditors to create a solution that makes sense for any size customer. We built in the audit knowledge so our customers can focus on running their businesses."

Fastpath Assure is also available for Microsoft Dynamics GP.

About Fastpath Solutions, Inc.: Fastpath Solutions, Inc. is a developer of auditing, security and compliance software for mid-market ERP solutions. Based in Denver, Colorado, Fastpath delivers easy-to-use business solutions that offer customers a rapid return on investment. Fastpath applications include; Assure, Audit Trail and Configurator and are sold directly and via authorized resellers around the world.

About Microsoft Dynamics AX: Microsoft Dynamics AX, formerly Axapta, is a line of financial and supply chain management solutions that help businesses work more effectively. Delivered through a network of channel partners providing specialized services, these integrated, adaptable business management solutions work like and with familiar Microsoft software to streamline processes across an entire business.