Fastpath Assure For NetSuite Just Got Sweeter
Fastpath has been recognized as an invaluable tool for NetSuite with features which analyze both user access and segregation of duties (SOD), but now it's even better. New modules are included with Assure to make internal and external auditing capabilities quicker and more secure. Fastpath recently released Audit Trail/System Notes reporting and Identity Manager.
Audit Trail enhances the capabilities of System Notes with two reporting features - Data Changes and Snapshot.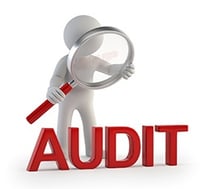 Data Changes gives you the ability to track alterations to your master and transactional data. Know when things change, who did it and the records affected with one report. Sarbanes-Oxley compliance (SOX) demands the review of master data and with this tool we make it easy. Things like vendor data must be investigated when they are first put in, additional if that data has been updated or deleted, those incidents should be reviewed as well. With one Data Changes report an administrator knows exactly what vendor data to evaluate. Efficiency in the evaluation process can minimize staff hours and increase ROI.
The Snapshot feature reports any changes to NetSuite metadata. Account for any modification: adjustment in scripts- their deployments and parameters, as well as alteration of roles and custom records, and many more changes that may occur. The reports can be scheduled or run manually and then exported for sharing with managers or auditors. Every Snapshot records the deltas from the previous report without disrupting the system. Utilizing Snapshot, users can easily see the evolution of the metadata over time.

Identity Manager is a fully featured module to add and govern users and their access. You can create user access requests with an immediate segregation of duties analysis to limit conflict. With Identity Manager users can effortlessly create requests to assign user roles and global permission. Upon request submission, administrators are immediately notified and are given the options to approve or deny the access changes. The user friendly platform allows requests to be submitted from any manager with a quick sign on to the cloud based system, or even directly from their outlook email.
Without having to give additional access or special training, any user can use Identity Manager with the built in security of an automated approval process based on your specific NetSuite instances. This automation can save countless hours for system managers, and administrators, not to mention allow for conflict mitigation before a conflict even exists.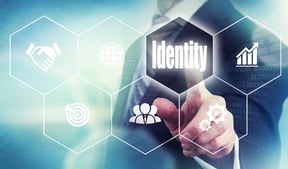 Within Identity Manager you can assign access for specific periods of time with the Effective Date feature. You can create new hires with a specific start day, they will be securely ready to go on day one of work and not a moment before. A great piece of the Effective Date feature- give access to specific roles for a short period of time. For example, if someone is going on maternity or paternity leave for three months, you can assign a co-worker access for just that period of time, and it will expire on the date you set.
Audit Trail/System Notes reporting and Identity Manager together with Assures SOD reporting can make short work of your audit preparation and increase productivity across your NestSuite ERP.
For more information on NetSuite reporting check out this white paper: CONTROL CONSIDERATIONS FOR FINANCIAL REPORTING IN NETSUITE