Fastpath announces new product features to be released at Microsoft Convergence 2012 for Microsoft Dynamics AX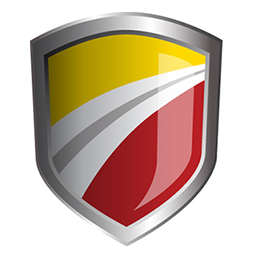 Des Moines, Iowa - Fastpath, a Microsoft Partner and leading provider of audit, compliance and security solutions for mid-market companies and organizations, today announced that it will release a new group of product features for Microsoft Dynamics AX at Microsoft Convergence 2012 in Houston, Texas on March 18 - 21.
The new features include Security upgrade services, compatibility for Microsoft Dynamics AX 2012 and Review Planner for Audit View. Review Planner is being released as additional functionality in the Audit View product. Review Planner allows users to build an audit review plan, assign reviews to users and manage the review process through a dashboard. Audit View and Review Planner are currently available for Microsoft Dynamics AX 2009 and Microsoft Dynamics AX 2012.
"We are excited to release the Review Planner module as it simplifies the implementation and execution of an ongoing, risk based audit approach," said Andy Snook, President at Fastpath. "This is critical functionality for our audit partners and customers facing regulatory audit compliance challenges like Sarbanes-Oxley."
All Fastpath products are fully compatible with Microsoft Dynamics AX 2012. "Our best practice segregation of duties rules, audit trail templates and standard security analysis reports have all been updated for the new Microsoft Dynamics AX 2012 security model," commented Mike Cassady, Director at Fastpath. "We updated all of our methodologies and templates to help customers navigate the new model."
Fastpath has also expanded service offerings to include Microsoft Dynamics AX security upgrades and implementations. "Our partners and customers benefit from our extensive experience with Microsoft Dynamics and regulatory compliance issues. We deliver best practice security implementations that work for the business, the user and the auditor," said Jeff Soelberg, Vice President at Fastpath.
Fastpath, a Microsoft Partner and ISV (independent software vendor), provides integrated ERP solutions to companies and organizations to help automate IT and financial controls, and improve their security while lowering their costs. The company continues to increase its customer base by providing a variety of audit, compliance and security solutions including Assure, Audit Trail, Audit View, GRC Studio and Config AD to enterprise and mid-market companies.
To learn more about audit and compliance solutions from Fastpath, attendees are welcome to stop by booth #1046 at Convergence 2012, or visit www.gofastpath.com.
About Fastpath
Since 2004, Fastpath has been providing auditing, security and compliance solutions for mid-market ERP solutions to companies and organizations globally. Headquartered in Des Moines, Iowa, Fastpath delivers easy-to-use business solutions that offer customers a rapid return-on-investment. Fastpath applications include Assure, Audit Trail and Config AD and are sold directly and via authorized resellers around the world. For more information, visit www.gofastpath.com.