Our Newest Addition: Microsoft MVP Mark Polino
We're happy to announce we have a new member of the Fastpath team. Many of you probably already know Mark Polino from his Dynamics GP focused blogs, presentations, and books.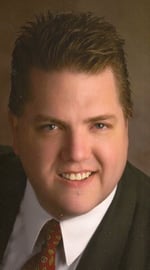 Mark has worked with Dynamics GP in consultant or controller roles for the last 15 years. He is a Certified Public Accountant and Chartered Global Management Accountant. Mark also holds the Certified in Financial Forensics and Certified Information Technology Professional designations. He is a Microsoft MVP for Business Solutions.
In his new role, Mark will work with Fastpath customers on support, implementation, and other areas.
Mark has been an honorary member of the Fastpath team for many years. As a controller he selected Fastpath and has been an advocate ever since.
In his free time, you can usually find Mark working on his next novel or hanging out with his family at Walt Disney World. He will still be blogging at mpolino.com and of course you can always follow him on twitter: @mpolino.