Dynamics GP Security: Don't be Naked and Afraid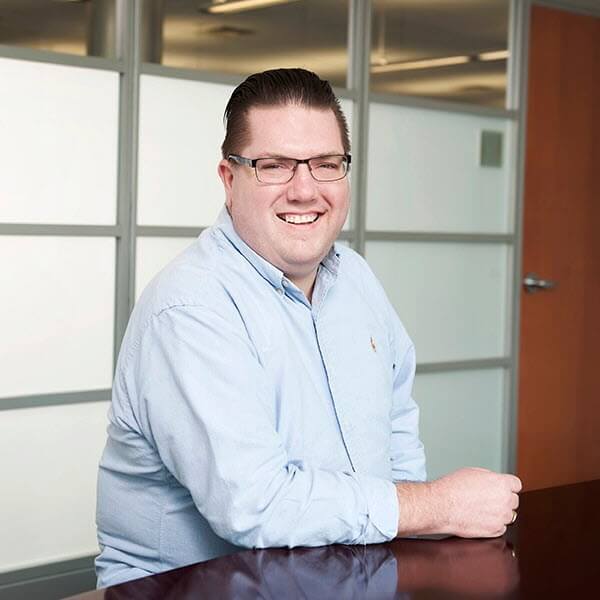 "Naked and Afraid". It's the title of a Discovery channel series where two people are dropped into the jungle, naked, to try to survive for 21 days. It's also the way a lot people feel when told that they are responsible for administering Dynamics GP security. That same feeling returns when the discussion moves to re-implementing GP security in an existing environment.

Fortunately, you aren't alone. We've got some suggestions and tools to help you tackle the jungle that is GP security.
GP security is primarily based on roles and tasks. Access to windows, forms, reports, etc. combine to form a task. Task are combined into roles and roles are assigned to users. The GP team has done a good job with the default tasks. They tend to contain narrow and well thought out groups of window, form and report access. Default roles on the other hand are a different story. Often a default role contains significantly more access than many companies want. When setting up GP security, we recommend taking a task based approach to configuring GP security to make the process manageable. So what does that look like?
1.) Decide what tasks a role should have.
The first step to setting up GP security is to decide who should have access to what. That can be a whole lot tougher than it seems. We have a free, Excel-based security matrix available for download that is designed to help you figure out what access should be given to various roles in your organization.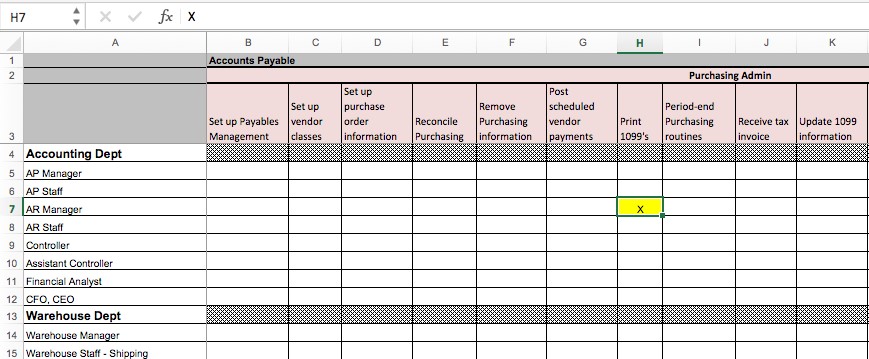 This isn't going to set security automatically, but it's designed as a guideline to help figure out what access makes sense for various roles. Roles within the company are listed on the left with tasks across the top. This is just an Excel sheet so companies are free to add their own unique roles. Firms can even add tasks or additional tabs for 3rd party products. This is just a design tool.
For example, if the AP Manager needs access to print 1099's, put a check where AP and Print 1099's cross. This makes it easy to collaborate and review the intended access for various areas of GP. It's also a great way to get an initial sign off.
In part 2 of this series, we talk about assigning the appropriate tasks to a role, and adding tasks and roles.