Choosing the right framework for security control: Take a Risk-based Approach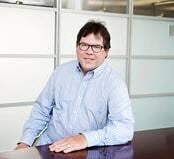 Security takes more than a strong technology solution; it also depends on having the best framework to implement your security controls.
There are many guidelines and regulations that drive the security frameworks used in various industries. There can be an almost overwhelming number out there depending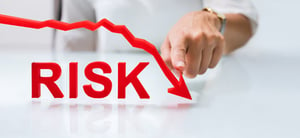 on your industry—for example, the US Food and Drug Administration (FDA) establishes guidelines for securing the operations of manufacturing medical devices, prescription drugs, and food processing, the US federal government's Federal Risk and Authorization Management Program (FedRAMP) provides a standardized approach to security assessment, authorization, and continuous monitoring for cloud products and services, and Europe's GDPR and California's CCPA establish regulations governing the collection and use of personal information.
Many industry groups have established frameworks to make it easier to build security controls to meet the standards unique to their industry. For example, ISO/IEC 27001 – Information Security Management and similar frameworks act as a guideline, or roadmap, to help companies establish a broad security program, from how to manage a security program to the technical aspects of the program to educating users.
To determine the right framework for security control for your organization, you need to start by understanding the rules and regulations that govern your industry. This understanding makes it easier to select the framework that will help your organization meet those standards. There are many free resources available to help you find a framework that can be applied to your organization.
However, establishing a security framework from the ground up can be a daunting task. It is a major undertaking, and you won't be able to get everything right all at once. There is no silver bullet software solution that you implement one time and forget about. Security is an ongoing process that evolves over time.
So, the best way to implement a security framework is to take a risk-based approach – that is, focus on the areas of your business operations that represent the highest risk and focus your time, money, and resources there first.
By performing a risk assessment, you can identify the greatest threats to your business and where they exist; then, you can determine where to spend your security budget where it will have the most benefit for the organization and protect your most valuable assets. Get the complimentary risk assessment guide to start you on your way to create your own risk-based security control framework.