Customer Story: Building a Compliant and Scalable Security Architecture in Dynamics AX 2012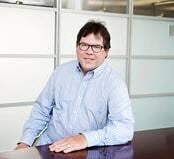 Our telecommunications customer Shentel, and our Partner Protiviti, shared an in-depth look at how they built a compliant security framework that will grow with Shentel as they continue to grow, through an on-demand case study.
This on-demand webinar is a case study for building an application security framework that supports not only the compliance needs of a public company, but also allows for more efficient and effective user administration processes.
The presentation provides:
an overview of how Shentel redesigned their security roles by building a segregation of duties rule set
how they created compliant task-based roles (or Legos) as the foundation
how this new foundation ensured appropriate access and proper control throughout the AX 2012 or D365 environment
This on-demand presentation does not require detailed knowledge of Dynamics security.