Avoid These 10 Security Gotchas in D365FO and Keep your Company Secure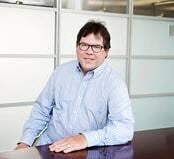 We know security can be a stressful word, and when it comes to security in Dynamics 365 for Finance and Operations (D365FO), you may be all too familiar with that fight or flight instinct (and are probably more inclined to choose the latter).

People are often hesitant around ERP security because there's a lot that can go wrong. We're all human, which means we make errors or possibly cut corners because we get frustrated. But just know, security does not need to be overly scary, nor a burden.

To help you in your time of need, we created a paper that covers the 10 most prominent "Security Gotchas" that detail the common mistakes that companies fall into when it comes to configuring security in D365FO.
Our top 10 security gotchas include:
D365FO Security is Hard
Overprovisioning a User's Security
Segregation of Duties (SoD) Done at Duty Level Not Object Level
Least Privilege Not Implemented During Security Design
Security in Domain of IT Not BPOs
No Consideration of SoD During Security Design
Security Low Priority for Project Team
Process Controls / Mitigations Not Part of Security Design
User Temporary Role Assignments Become Permanent
Dilution of 'Go-Live' Security Design
By taking note and avoiding these 10 pitfalls, you can keep your organization safe from data breaches and exhibit greater control over user access. Make your life a little easier by understanding what not to do and reach out to Fastpath for additional support!