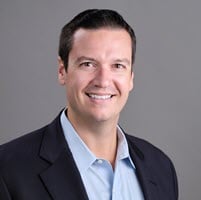 Pat Wadland
As the Director of Customer Solutions, Pat is responsible for creating a comprehensive architecture for software solutions and providing strategic direction throughout the customer lifecycle to ensure ongoing customer success. He also supports all Fastpath departments as a subject-matter-expert.

Pat has extensive experience in ERP risk, security & controls, GRC product management and IT audit. A thought leader in the access controls management space, Pat has worked with numerous Fortune 500 companies, U.S. government agencies and other organizations implementing, assessing, and designing security to mitigate risk and improve business processes. He focuses on ensuring our customers and partners achieve maximum value from their enterprise systems investments and acquire a deep understanding of their full capabilities.

Based in Boston, Pat worked at RSM and PwC where he was a national Oracle GRC, Security & Controls SME and consultant before joining Fastpath. He has authored numerous eBooks & articles on access control management and frequently presents at ISACA and Oracle conferences & user group events.