Audits and Compliance: Prevention Over Intervention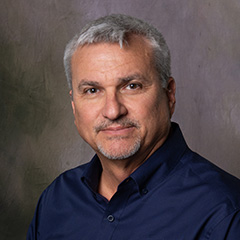 Like with many aspects of life, prevention is better than intervention. We have all heard the phrase "an apple a day keeps the doctor away," to promote healthy eating and keep people out of the doctor's office, or the recommendation to change your car's oil before it hits 5,000 miles to keep it running smoothly. These recommendations stem from the fact that once someone does get sick or their car's engine wears out, it is much more costly and time consuming to fix the issues than if they could have been prevented all together. The same can be said about access controls.
Many organizations are still using manual processes such as excel sheets to manage their access control, which is time consuming, inefficient and can be an error-prone approach. Manual processes can leave an organizations' information and assets at risk of fraud or theft if an unauthorized person receives access and there was no oversight. According to the Association of Certified Fraud Examiners, organizations lose 5% of revenue to fraud every year. Consequences can also be just as dire and costly if someone who should have access is denied it. The way organizations can prevent from such instances becoming a reality is by utilizing automated access controls that can help identify risks before they become a problem, are audit ready, and ensure greater efficiency, agility, and reliability.
To learn more about the design components and benefits of an automated audit ready access control system and how to make a case for change, join Fastpath's Director of Partnership and Compliance, Frank Vukovits, alongside GRC analyst & pundit, Michael Rasmussen, for a webinar on April 15 hosted by Open Compliance and Ethics Group (OCEG).
Be sure to join us on Thursday, April 15, at 1:00 PM ET for Creating Audit Ready Access Control.
Don't wait for a need to intervene, be prepared!