A Practical Approach to Audit Programs and Compliance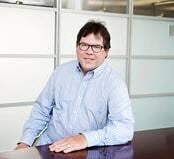 Do audits have to be painful?

The answer is no. With the right program and automated tools, you can develop and execute an effective audit program that will keep you in compliance and take the fear out of the "A-word."
With your program in place, you give your organization the opportunity to uncover and address compliance issues before they become a bigger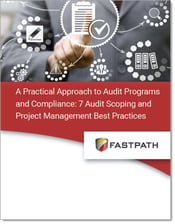 problem. In addition, a solid audit program tells auditors right away that you are proactive about compliance.
Audit planning and execution are like any other projects, requiring solid management, the right tools (automation helps), sound reporting, and effective communication.
This eBook discusses 7 best practices for audit scoping and project management, two key components to an effective overall audit and compliance strategy. With the right focus, key project management skills, and the right documentation, communication, and tools to help with automation, you can make audit a real value-add to your organization, serving more than one purpose.