7 Reasons to Choose Fastpath Audit Trail over NAV's Change Log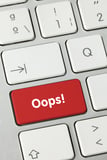 Have you ever had the IT call where people asked, "WHO KEEPS CHANGING THE DATA FIELDS?!" Maybe it's, "WHO CHANGED THE VENDOR ADDRESS!?" Either way it is vital for both public and private companies to know what's being changed, by whom and when. Periodic review of critical data changes is important for many reasons, not least of which is fraud. Incorrect data changes aren't always malicious, but they still need to be found, fixed and addressed with training or access restrictions.
So how can you track these changes? In Dynamics NAV you can use the troubleshooting features of Change Log to find errors and the origins of data modifications. But Change Log is limited to reactionary audits and limits performance of the system as a whole. A better option is Audit Trail from Fastpath. Audit Trail is a tool that works outside of Dynamics NAV to track changes to critical data.
We have broken down seven ways Audit Trail enhances your change track capabilities.
1) Purpose
a) NAV Change Log is an error tracking tool.
b) Fastpath Audit Trail is designed from the ground up to capture data changes made from within NAV, changes made by applications that connect to NAV, and changes made outside of NAV directly at the SQL server level.
2) Setup & User Interface
a) NAV Change Log is a preset part of NAV.
b) Fastpath Audit Trail is an easy to setup and customizable add-on with a set of auditor created risk based templates that identify critical fields and activities.
3) Performance Impact
a) NAV Change Log utilizes client side processing and competes with the end user for resources. As the data grows in the NAV Change Log it can become harder to search Change Log for necessary information.
b) Fastpath Audit Trail reporting sits outside of NAV to provide better reporting performance, since it is not competing with the application for resources. Our implementation team works with end users to install the risk based templates to minimize performance impact in data capture. With over 1,000 customers, audit templates have been tested both internally and externally by customers to ensure minimal performance impact.

4) Change tracking
a) NAV Change Log can only track changes made inside the NAV user interface.
b) Fastpath Audit Trail can track changes inside of NAV and changes made directly to the SQL database. This is important to ensure that systems integrated with NAV and changes made outside of NAV are captured to provide a complete view of anything or anyone making changes to your data.
5) Data Management
a) It can be difficult to purge data from NAV Change Log once it grows to a certain size. The Change Log is frequently turned on to track an issue, but once an issue is found it is not turned off, significantly growing data.
b) Fastpath Audit Trail makes it easy to automate the archival and purging of data. This risk based approach ensures that you aren't holding on to more data than you need.
6) Reporting Access & Sign-off
a) NAV Change Log has limited options out of the box for electronically exporting reports. Querying across multiple companies must be done separately, and NAV Change Log provides no sign off capabilities for reports.
b) With Fastpath Audit Trail, reports can be easily exported to multiple formats including Excel and PDF. Additionally, reports can come from multiple companies within a single platform. Fastpath's tools also provide a mechanism to assign, schedule, review, and electronically sign reports, providing evidence of regular reviews for auditors and management.
7) Enhancements and New Features
a)NAV Change Log has had no enhancements or new features added for many years.
b) Fastpath Audit Trail is regularly reviewed for additions to audit templates and feature enhancements. The next release will contain an addition to the standard reports to allow you to review any changes to NAV objects.
Fastpath Audit Trail goes beyond the basic features of the NAV Change Log to be a complete auditing and compliance tool. The concepts of tracking what data is changed and allowing the user to select it is the same in both tools, but Fastpath Audit Trail improves the capture method and reporting, while providing electronic report sign-off.
Ready to learn more about the security of your NAV data? Watch the On-Demand Webinar: EYES WIDE SHUT-Do You Know Who is Making Changes to Your NAV Data.
And for the best ways to setup Audit Trail, check out this blog post: 5 Things to Think About When Setting Up Audit Trails